US close: Markets finish higher on lockdown easing, vaccine hopes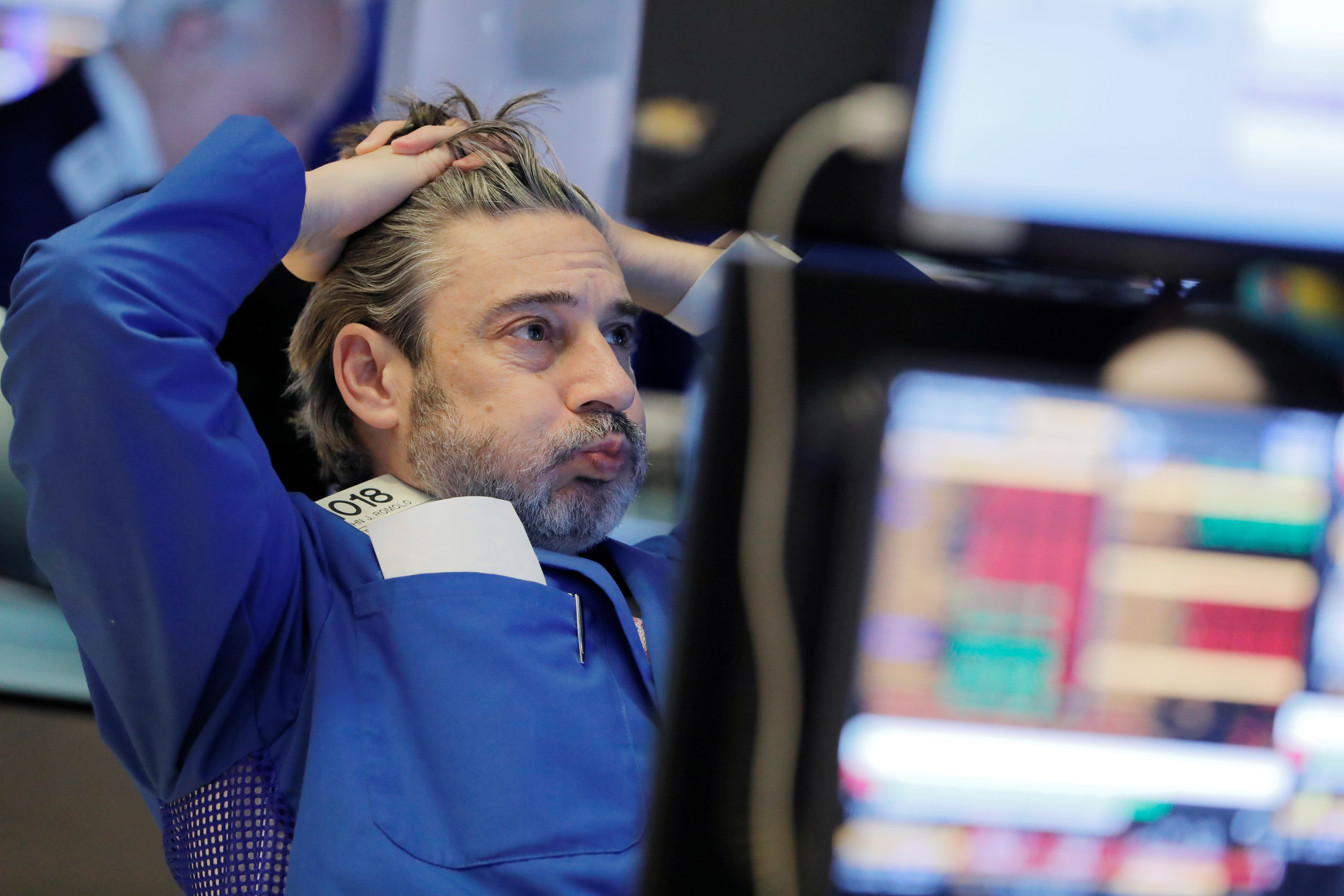 US stocks recorded solid gains by the close on Tuesday, as investors returned from the long Memorial Day weekend to news that pharmaceuticals firm Novavax had begun trials on a Covid-19 vaccine in Australia.
The Dow Jones Industrial Average ended the session up 2.17% at 24,995.11, the S&P 500 added 1.23% to 2,991.77, and the Nasdaq Composite managed gains of 0.17% to 9,340.22.
At the open, the Dow was 606.86 points higher, marking a change in direction from the previous session, which ended in the red as a ratcheting up of tensions between Washington and Beijing offset optimism surrounding a potential Covid-19 vaccine from biotech group Moderna Therapeutics.
While Moderna may have been the darling of the previous week, Maryland-based firm Novavax was making all the headlines on Tuesday after announcing it had started the first human study of its experimental coronavirus vaccine and that results from the trial were expected in July.
Also in focus were heightened tensions between Washington and Beijing, which seemingly escalated over the weekend when White House National Security Advisor Robert O'Brien stated the US will most likely slap sanctions on China if it chooses to go ahead with new national security laws that would grant it greater control over autonomous Hong Kong.
China's foreign minister Wang Yi denounced a move by the US government to expand an entity list of Chinese companies restricted from doing business with American firms due to alleged human rights abuses in the Xinjiang Uighur Autonomous region.
Yi claimed that political forces in Washington were pushing the two nation's toward a "new Cold War".
However, Donald Trump tried to direct attention elsewhere on Tuesday, tweeting about the early rally and saying: "Stock Market up BIG, DOW crosses 25,000. S&P 500 over 3,000. States should open up ASAP.
"The Transition to Greatness has started, ahead of schedule. There will be ups and downs, but next year will be one of the best ever!"
Investors were also keeping a keen eye on economic activity in US states that had begun reopening following the coronavirus-related lockdowns, with the Chicago Fed's national activity index registering a reading of -16.74 in April, down from a revised negative 4.97 in March, while the Dallas Fed's manufacturing index will be published shortly.
Elsewhere on the macro front, the S&P/Case-Shiller home price index revealed that home prices were still picking up in March, despite the country shutting down as a result of the Covid-19 pandemic.
On a national level, prices rose 4.4% year-on-year in March, up from 4.2% in February.
Still on data, the Conference Board's consumer confidence index nudged up to a reading of 86.6 in Month, slightly ahead of April's downwardly revised figure of 85.7, suggesting the worst of the coronavirus-fuelled economic slump may be over.
Lastly, the Commerce Department revealed that new home sales had increased by 0.6% month-on-month in April to hit 623,000 units.
However, the improved figure still kept the majority of March's 13.7% slump intact.
In equities, travel-related stocks were in the green on the back of lockdown easing hopes, with American Airlines up 14.85%, cruise line Carnival ahead 12.59% in New York, Delta Air Lines 13.05% firmer, and Norwegian Cruise Line Holdings 15.28% higher.
Sorrento Therapeutics was up 3.94% after Dawson James Securities noted the company was developing an "antibody cocktail" that could help to protect people from Covid-19.
On the downside, Netflix was down 3.39% as the launch of HBO Max, as well as the easing of lockdown restrictions, threatened demand for the streaming giant's services.
Take Two Interactive was 7.34% weaker even after analysts at BMO Capital upgraded the stock to 'outperform' from 'market perform'.
Dow Jones - Risers
Goldman Sachs Group Inc. (GS) $196.06 8.96%
Raytheon Technologies Corporation (RTX) $64.47 7.45%
JP Morgan Chase & Co. (JPM) $95.82 7.10%
Walgreens Boots Alliance, Inc. (WBA) $42.16 6.46%
American Express Co. (AXP) $94.32 5.59%
Boeing Co. (BA) $144.73 5.24%
Caterpillar Inc. (CAT) $117.41 4.39%
3M Co. (MMM) $152.08 3.85%
Chevron Corp. (CVX) $93.30 3.35%
Travelers Company Inc. (TRV) $103.36 3.26%
Dow Jones - Fallers
Microsoft Corp. (MSFT) $181.57 -1.06%
Apple Inc. (AAPL) $316.73 -0.68%
Procter & Gamble Co. (PG) $112.03 -0.51%
Walmart Inc. (WMT) $123.86 -0.38%
Cisco Systems Inc. (CSCO) $44.84 -0.13%
Pfizer Inc. (PFE) $37.49 -0.03%
Dowdupont Inc. (DWDP) $30.52 0.00%
Johnson & Johnson (JNJ) $144.56 0.13%
Intel Corp. (INTC) $62.34 0.14%
McDonald's Corp. (MCD) $184.84 0.23%
S&P 500 - Risers
Macy's Inc. (M) $6.17 18.43%
Alliance Data Systems Corp. (ADS) $49.42 17.53%
United Airlines Holdings Inc (UAL) $29.54 16.30%
TripAdvisor Inc. (TRIP) $21.86 15.57%
Norwegian Cruise Line Holdings Ltd (NCLH) $16.03 15.32%
Royal Caribbean Cr (RCL) $49.56 14.88%
American Airlines Group (AAL) $11.14 14.85%
Coty Inc. Class A (COTY) $4.28 14.13%
Delta Airlines Inc. (DAL) $25.65 13.05%
Alaska Air Group Inc. (ALK) $35.03 12.93%
S&P 500 - Fallers
Take-Two Interactive Software Inc. (TTWO) $130.20 -7.34%
Vertex Pharmaceuticals Inc. (VRTX) $266.50 -6.48%
Newmont Corporation (NEM) $59.21 -6.09%
Regeneron Pharmaceuticals Inc. (REGN) $545.21 -4.33%
Activision Blizzard Inc. (ATVI) $70.00 -4.21%
Chipotle Mexican Grill Inc. (CMG) $1,017.00 -3.67%
Teleflex Inc. (TFX) $350.00 -3.64%
Advanced Micro Devices Inc. (AMD) $53.19 -3.59%
Fortinet Inc. (FTNT) $137.53 -3.58%
Msci Inc. (MSCI) $326.17 -3.49%
Nasdaq 100 - Risers
American Airlines Group (AAL) $11.14 14.85%
Trip.com Group Limited (TCOM) $26.04 9.41%
Hasbro Inc (HAS) $72.56 8.80%
Wynn Resorts Ltd. (WYNN) $84.89 8.49%
Ulta Salon, Cosmetics & Fragrance Inc. (ULTA) $237.98 7.87%
DENTSPLY Sirona Inc. (XRAY) $45.33 7.32%
Booking Holdings Inc. (BKNG) $1,746.91 7.09%
Microchip Technology Inc. (MCHP) $93.85 6.88%
Walgreens Boots Alliance, Inc. (WBA) $42.16 6.46%
Biomarin Pharmaceutical Inc. (BMRN) $103.74 6.39%
Nasdaq 100 - Fallers
Take-Two Interactive Software Inc. (TTWO) $130.20 -7.34%
Vertex Pharmaceuticals Inc. (VRTX) $266.50 -6.48%
Regeneron Pharmaceuticals Inc. (REGN) $545.21 -4.33%
Activision Blizzard Inc. (ATVI) $70.00 -4.21%
Nvidia Corp. (NVDA) $348.71 -3.42%
Netflix Inc. (NFLX) $414.77 -3.39%
Biogen Inc (BIIB) $295.87 -2.84%
Electronic Arts Inc. (EA) $116.64 -2.65%
Paypal Holdings Inc (PYPL) $147.00 -2.56%
Hologic Inc. (HOLX) $51.10 -2.35%