US close: Markets finish higher despite lingering shutdown concerns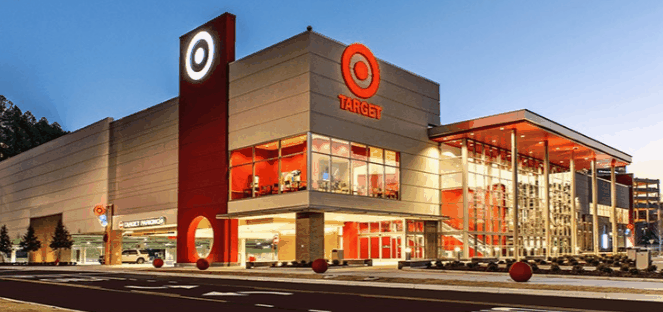 Wall Street trading reversed earlier losses to finish in positive territory on Thursday, amid concerns about the ongoing government shutdown and after weaker-than-forecast Chinese inflation data.
The Dow Jones Industrial Average ended the session up 0.51% at 24,001.92, the S&P 500 added 0.45% to 2,569.64, and the Nasdaq 100 was ahead 0.31% at 6,620.94.
It made for the first five-day winning streak for the S&P 500 since September.
The Dow had opened more than 120 points lower, as sentiment took a hit from lower-than-expected Chinese inflation data released overnight and failed US government shutdown talks.
Donald Trump stormed out of a meeting with Congressional Democrat leaders on Wednesday after they continued to refuse his demands to fund a border wall with Mexico.
Senate Minority leader Chuck Schumer said Trump "slammed the table" before abruptly leaving the meeting after House of Representatives Speaker Nancy Pelosi said she would not approve funding for the wall.
Worries about a slowdown in China also weighed on markets after the country's producer price index for December rose 0.9% from a year ago in December, missing expectations of a 1.6% increase.
The consumer price index, meanwhile, was up 1.9% last month on the year, compared to expectations for 2.1% growth.
Trade relations between the US and China were still firmly in focus after the Chinese Commerce Industry issued a statement saying that the "extensive, deep and detailed" three-day talks between the two countries had "laid the foundations" for their dispute to be revolved.
"We were updated yesterday that the discussions ended on a positive note, but there is still some way to go," said CMC Markets analyst David Madden.
"China has agreed to purchase more US goods, and progress has been made in relation to intellectual property rights, but the full picture has yet to be revealed.
"The lack of new news has prompted dealers to take some profit off the table."
He added that the inflation data released overnight by China was "another clear sign" the country was slowing down.
On the data front, the number of Americans filing for unemployment benefits dropped more than expected last week, according to data from the Labor Department.
US initial jobless claims fell by 17,000 from the previous week's level to 216,000, beating expectations for a smaller decline to 225,000.
The previous week's level was revised up by 2,000 from 231,000.
Meanwhile, the four-week moving average came in at 221,750, up 2,500 from the previous week's level, which was revised up by 500 to 219,250.
Federal Reserve chairman Jerome Powell and his right hand man vice chairman Richard Clarida are both set to speak later in the day.
In corporate news, a big day for retailers as shares in department store operator Target were down 2.85% despite reporting a 5.7% jump in comparable sales for the last two months of the year.
Macy's tanked 17.66% after the release of its weak holiday sales and a significant cut to its outlook.
Also in retail news, hedge fund manager Eddie Lampert submitted his expected $5bn offer for embattled retailer Sears.
Dow Jones - Risers
Boeing Co. (BA) $352.61 2.55%
Caterpillar Inc. (CAT) $132.96 2.06%
Travelers Company Inc. (TRV) $120.24 1.34%
Intel Corp. (INTC) $48.56 1.15%
Coca-Cola Co. (KO) $47.07 1.07%
United Technologies Corp. (UTX) $110.41 1.00%
Verizon Communications Inc. (VZ) $57.60 0.96%
International Business Machines Corp. (IBM) $121.74 0.91%
McDonald's Corp. (MCD) $181.55 0.70%
3M Co. (MMM) $193.53 0.68%
Dow Jones - Fallers
Pfizer Inc. (PFE) $42.28 -2.38%
Merck & Co. Inc. (MRK) $74.44 -1.23%
Microsoft Corp. (MSFT) $103.60 -0.64%
American Express Co. (AXP) $98.26 -0.58%
Exxon Mobil Corp. (XOM) $72.01 -0.51%
Home Depot Inc. (HD) $179.06 -0.37%
Goldman Sachs Group Inc. (GS) $176.00 -0.27%
Nike Inc. (NKE) $76.41 -0.22%
Cisco Systems Inc. (CSCO) $43.24 -0.18%
JP Morgan Chase & Co. (JPM) $100.37 -0.01%
S&P 500 - Risers
Bed Bath & Beyond Inc. (BBBY) $14.29 16.56%
Constellation Brands Inc. Class A (STZ) $159.83 5.89%
General Electric Co. (GE) $8.94 5.18%
International Paper Co. (IP) $44.82 4.92%
Henry Schein Inc. (HSIC) $79.48 4.05%
Equinix, Inc. (EQIX) $370.68 3.74%
Hess Corp. (HES) $51.95 3.57%
Mallinckrodt Plc Ordinary Shares (MNK) $19.95 3.53%
Westrock Company (WRK) $40.29 3.31%
McKesson Corp. (MCK) $122.04 3.20%
S&P 500 - Fallers
Macy's Inc. (M) $26.11 -17.69%
Kohls Corp. (KSS) $66.54 -4.81%
L Brands Inc (LB) $26.99 -4.39%
American Airlines Group (AAL) $32.04 -4.13%
Nordstrom Inc. (JWN) $47.30 -4.04%
Signet Jewelers Ltd (SIG) $35.58 -3.89%
PVH Corp. (PVH) $98.96 -3.58%
Frontier Communications Co. (FTR) $2.52 -3.45%
Urban Outfitters Inc. (URBN) $32.56 -3.41%
Gap Inc. (GPS) $25.25 -3.11%