US close: Markets finish higher as trade optimism returns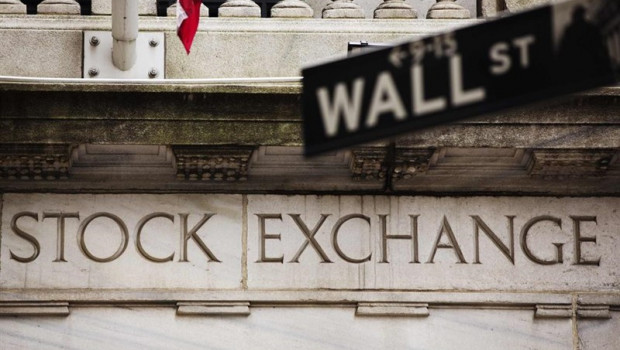 US stocks finished higher on Thursday, as Beijing and Washington agreed to roll back tariffs on each other's goods as part of an effort to secure a phase-one trade deal.
The Dow Jones Industrial Average was up 0.66% at 27,764.80, the S&P 500 added 0.27% to 3,085.18, and the Nasdaq Composite was ahead 0.28% at 8,4434.52.
At the open earlier, the Dow had gained 211.76 points after closing flat during the previous session, following reports that an initial trade deal between Washington and Beijing could be delayed until December.
However, risk sentiment got a boost on Thursday after a spokesman for China's Ministry of Commerce said that top negotiators from both sides had held serious, constructive discussions and agreed to remove additional tariffs in phases as progress was made on the agreement.
"If China, US reach a phase-one deal, both sides should roll back existing additional tariffs in the same proportion simultaneously based on the content of the agreement, which is an important condition for reaching the agreement," said spokesman Gao Feng.
IG analyst Josh Mahony said that while a final deal could be signed in December rather than November, the plan to begin rolling back tariffs across the phases did show that there was finally some light at the end of the tunnel.
"Unlike the promise of higher agricultural purchases by the Chinese, a rollback in tariffs from each side would be much more positive for the wider economy and less likely to falter due to non-conformity of the agreement."
Elsewhere, market participants were also digesting news that the Bank of England held off from any policy changes at its meeting on Thursday, but two members of its Monetary Policy Committee unexpectedly broke ranks and voted for a cut in Bank Rate.
There was unanimity on the MPC however when it came to maintaining the stock of its purchases of gilts and corporate bonds at £435.0bn and £10.0bn, respectively.
On the US data front, initial jobless claims fell by more than expected over the course of the preceding week.
According to the Department of Labor, initial jobless claims fell by 8,000 over the week ending on 2 November to reach 211,000.
The consensus forecast had been for a reading 215,000, while the previous week's reading was revised up by 1,000.
Consumer credit data came in late in the session, which showed borrowers slowing down with their debt products for the second consecutive month.
Total consumer borrowing was up $9.5bn for September, down from $17.8bn in August and well short of expectations for growth of around $15bn.
In corporate news, Discovery Communications was up 12.06%% after reporting a 3% revenue growth for the third quarter and outlining plans for making its US content more widely available on a streaming platform.
Ralph Lauren was 14.66% firmer after its quarterly earnings topped forecasts, while Johnson Controls shares were broadly flat after coming in ahead of its own estimates.
Dow Jones - Risers
Unitedhealth Group Inc. (UNH) $256.44 2.37%
Goldman Sachs Group Inc. (GS) $223.29 2.23%
Exxon Mobil Corp. (XOM) $73.01 2.13%
Chevron Corp. (CVX) $121.94 1.66%
American Express Co. (AXP) $121.28 1.33%
Walt Disney Co. (DIS) $132.96 1.29%
Caterpillar Inc. (CAT) $147.01 1.04%
Nike Inc. (NKE) $90.34 1.03%
Visa Inc. (V) $178.43 0.94%
Boeing Co. (BA) $357.54 0.88%
Dow Jones - Fallers
Pfizer Inc. (PFE) $36.91 -1.86%
Walgreens Boots Alliance, Inc. (WBA) $58.67 -1.38%
Coca-Cola Co. (KO) $52.29 -0.97%
International Business Machines Corporation (CDI) (IBM) $137.69 -0.79%
Procter & Gamble Co. (PG) $119.62 -0.58%
McDonald's Corp. (MCD) $193.08 -0.57%
Home Depot Inc. (HD) $232.94 -0.46%
Merck & Co. Inc. (MRK) $82.88 -0.44%
Dowdupont Inc. (DWDP) $30.52 0.00%
Microsoft Corp. (MSFT) $144.26 0.14%
S&P 500 - Risers
Ralph Lauren Corp (RL) $115.63 14.66%
Discovery Inc. Class A (DISCA) $31.03 12.06%
CenturyLink Inc. (CTL) $14.88 11.38%
Discovery Inc. Class C (DISCK) $28.70 11.24%
Albemarle Corp. (ALB) $71.39 7.00%
QUALCOMM Inc. (QCOM) $89.98 6.32%
Freeport-McMoRan Inc (FCX) $11.27 5.92%
PVH Corp. (PVH) $97.66 4.79%
Eog Resources Inc. (EOG) $74.74 4.65%
Fiserv Inc. (FISV) $109.65 4.52%
S&P 500 - Fallers
Expedia Group Inc. (EXPE) $98.29 -27.39%
TripAdvisor Inc. (TRIP) $31.65 -22.41%
Booking Holdings Inc. (BKNG) $1,849.93 -8.06%
Hologic Inc. (HOLX) $46.20 -4.86%
Johnson Controls International plc (JCI) $42.28 -4.39%
Pinnacle West Capital Corp. (PNW) $87.82 -3.67%
Digital Realty Trust (DLR) $118.68 -3.28%
Lennar Corp. Class A (LEN) $57.29 -3.26%
Activision Blizzard Inc. (ATVI) $54.55 -3.21%
Under Armour Inc. Class A (UAA) $17.61 -3.19%
Nasdaq 100 - Risers
Baidu Inc. (BIDU) $121.87 13.52%
QUALCOMM Inc. (QCOM) $89.98 6.32%
Fiserv Inc. (FISV) $109.65 4.52%
Dish Network Corp. (DISH) $34.69 3.49%
Tesla Inc (TSLA) $335.54 2.74%
DENTSPLY Sirona Inc. (XRAY) $57.08 2.68%
Xilinx Inc. (XLNX) $96.05 2.43%
Wynn Resorts Ltd. (WYNN) $125.49 2.39%
Intuit Inc. (INTU) $259.35 2.34%
Mercadolibre Inc. (MELI) $491.99 1.87%
Nasdaq 100 - Fallers
Expedia Group Inc. (EXPE) $98.29 -27.39%
Booking Holdings Inc. (BKNG) $1,849.93 -8.06%
Hologic Inc. (HOLX) $46.20 -4.86%
Activision Blizzard Inc. (ATVI) $54.55 -3.21%
Gilead Sciences Inc. (GILD) $63.96 -2.22%
eBay Inc. (EBAY) $34.89 -1.72%
Qurate Retail Inc. (QRTEA) $9.23 -1.60%
Electronic Arts Inc. (EA) $97.23 -1.46%
Walgreens Boots Alliance, Inc. (WBA) $58.67 -1.38%
Kraft Heinz Co. (KHC) $32.72 -1.27%