US close: Markets finish higher as manufacturing output contracts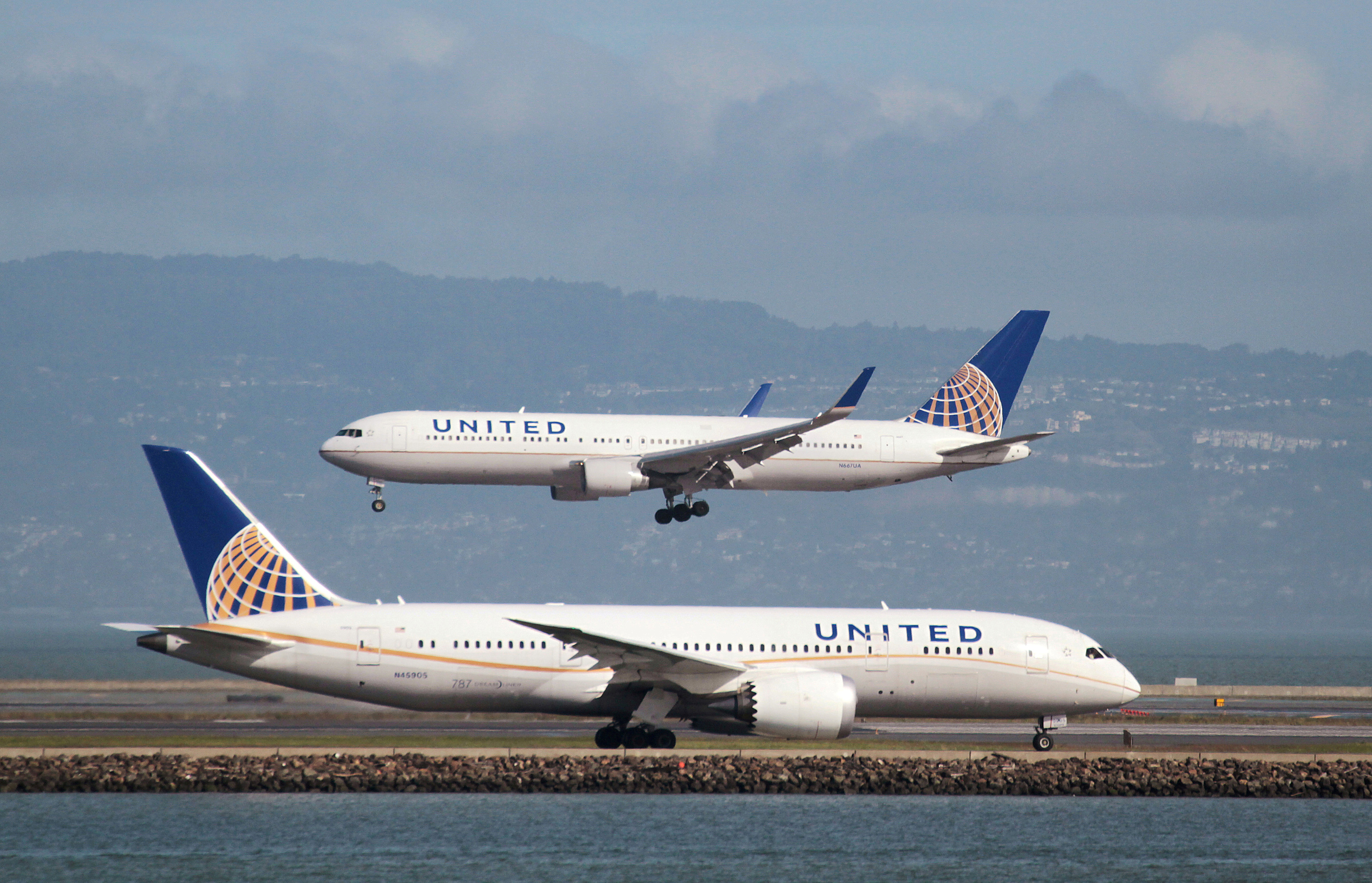 Wall Street stocks finished slightly higher by the closing bell on Monday, after last week's gains helped major averages record their first back-to-back monthly advances since late 2019.
The Dow Jones Industrial Average ended the session up 0.36% at 25,475.02, the S&P 500 added 0.38% to 3,055.73, and the Nasdaq Composite was 0.66% firmer at 9,552.05.
It was a session of continuing gains for the Dow, which had opened 51.67 points higher, reversing losses seen on Friday after Donald Trump said the White House was set to begin taking action to revoke Hong Kong's favoured trade status with the United States.
Trump said he would take steps to revoke the city's favoured trade status with the United States in response to a controversial new security law passed by Beijing that would effectively bar political protest in Hong Kong.
"I am directing my administration to begin the process of eliminating policy exemptions that give Hong Kong different and special treatment," the president said.
"My announcement today will affect the full range of agreements that we have with Hong Kong, from our extradition treaty, to our export controls and technologies," he added.
"We will take action to revoke Hong Kong's preferential treatment as a separate customs and travel territory from the rest of China."
As far as Monday was concerned, market participants digested news that China had responded with comments from the foreign ministry that included several non-descript warnings of "countermeasures" if the US did not leave the matter alone.
Investors were also focussed on the reopening of US states following the coronavirus-related shuttering of their economies and a wave of protests across the country following the death of another unarmed African-American man in police custody.
Disappointing results from a trial of a breast cancer drug over at Pfizer also weighed on sentiment, with that stock ending the day down 7.15%.
In terms of data, manufacturing output in the US continued to fall in May, with client demand weakening further and a negative outlook driving down employment.
US factories saw output slump to 39.8 in May, according to IHS Markit's Purchasing Managers' Index, which was up marginally from a print of 36.1 recorded in April.
Elsewhere, the Institute for Supply Management's purchasing managers' index fell more than expected last month to 41.5.
Consensus estimates were for a reading of 43.5.
In the corporate space, companies reliant on the reopening of the US economy were in focus, with Carnival up 6.73%, Norwegian Cruise Line ahead 10.41% and Royal Caribbean Cruises 7.27% higher.
Among hotel giants, Hilton Hotels Corporation gained 3.28% and Marriott International added 7.38%, while the legacy carriers American Airlines, Delta Air Lines and United Airlines were up 5.81%, 3.81% and 5.06%, respectively.
Dow Jones - Risers
Boeing Co. (BA) $151.39 3.80%
Travelers Company Inc. (TRV) $109.15 2.03%
Exxon Mobil Corp. (XOM) $46.28 1.78%
American Express Co. (AXP) $96.75 1.77%
Goldman Sachs Group Inc. (GS) $199.93 1.75%
JP Morgan Chase & Co. (JPM) $98.60 1.33%
Walt Disney Co. (DIS) $118.77 1.25%
Apple Inc. (AAPL) $321.85 1.23%
Chevron Corp. (CVX) $92.79 1.19%
Procter & Gamble Co. (PG) $117.25 1.15%
Dow Jones - Fallers
Pfizer Inc. (PFE) $35.46 -7.15%
Cisco Systems Inc. (CSCO) $46.30 -3.18%
Verizon Communications Inc. (VZ) $55.78 -2.79%
Intel Corp. (INTC) $61.86 -1.70%
Merck & Co. Inc. (MRK) $79.56 -1.44%
Johnson & Johnson (JNJ) $147.21 -1.05%
Raytheon Technologies Corporation (RTX) $64.12 -0.62%
3M Co. (MMM) $155.58 -0.55%
Home Depot Inc. (HD) $247.29 -0.48%
Visa Inc. (V) $194.35 -0.46%
S&P 500 - Risers
Coty Inc. Class A (COTY) $4.39 20.94%
TripAdvisor Inc. (TRIP) $21.85 13.33%
Gap Inc. (GPS) $9.89 11.12%
Norwegian Cruise Line Holdings Ltd (NCLH) $17.29 10.41%
Apache Corp. (APA) $11.74 8.71%
Devon Energy Corp. (DVN) $11.70 8.23%
Kimco Realty Corp. (KIM) $11.98 7.83%
Alliance Data Systems Corp. (ADS) $49.88 7.71%
Kohls Corp. (KSS) $20.70 7.70%
Marriott International - Class A (MAR) $95.03 7.38%
S&P 500 - Fallers
Pfizer Inc. (PFE) $35.46 -7.15%
NortonLifeLock Inc. (NLOK) $21.71 -4.70%
NetApp Inc. (NTAP) $42.67 -4.20%
J.B. Hunt Transport Services Inc. (JBHT) $115.56 -3.43%
Gilead Sciences Inc. (GILD) $75.16 -3.43%
Micron Technology Inc. (MU) $46.34 -3.28%
Cisco Systems Inc. (CSCO) $46.30 -3.18%
Western Digital Corp. (WDC) $43.08 -2.92%
Verizon Communications Inc. (VZ) $55.78 -2.79%
Everest Re Group Ltd. (RE) $193.77 -2.34%
Nasdaq 100 - Risers
Tesla Inc (TSLA) $898.10 7.56%
Marriott International - Class A (MAR) $95.03 7.38%
American Airlines Group (AAL) $11.11 5.81%
Qurate Retail Inc. (QRTEA) $8.65 4.98%
Liberty Global plc Series A (LBTYA) $22.27 4.85%
Liberty Global plc Series C (LBTYK) $21.59 4.65%
Autodesk Inc. (ADSK) $219.29 4.24%
Wynn Resorts Ltd. (WYNN) $86.47 3.83%
NetEase Inc. Ads (NTES) $397.47 3.81%
Expedia Group Inc. (EXPE) $82.42 3.70%
Nasdaq 100 - Fallers
NortonLifeLock Inc. (NLOK) $21.71 -4.70%
J.B. Hunt Transport Services Inc. (JBHT) $115.56 -3.43%
Gilead Sciences Inc. (GILD) $75.16 -3.43%
Micron Technology Inc. (MU) $46.34 -3.28%
Cisco Systems Inc. (CSCO) $46.30 -3.18%
Workday, Inc. (WDAY) $177.96 -2.98%
Western Digital Corp. (WDC) $43.08 -2.92%
Trip.com Group Limited (TCOM) $25.90 -2.52%
Regeneron Pharmaceuticals Inc. (REGN) $599.47 -2.18%
Ulta Salon, Cosmetics & Fragrance Inc. (ULTA) $239.09 -2.02%