US close: Markets finish higher as investors digest Brexit deal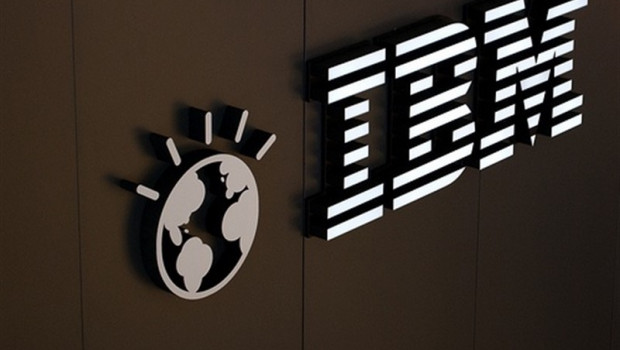 US stocks finished in the green on Thursday, as investors took the chance to catch their breath after a draft Brexit deal was struck between UK and EU officials, and on the back of solid earnings from more blue-chip companies.
The Dow Jones Industrial Average ended up 0.09% at 27,025.88, the S&P 500 added 0.28% to 2,997.95, and the Nasdaq 100 was also 0.28% firmer, closing at 7,942.14.
At the open, the Dow had added 86.29 points after closing out the previous session lower, as investors monitored the Brexit negotiations, digested some lacklustre retail figures and sifted through more earnings reports from some of the country's biggest firms.
However, sentiment got a boost after British Prime Minister Boris Johnson revealed that he had "a great new Brexit deal" via Twitter.
Johnson implored MPs to support the deal when it's put before Parliament on Saturday, while European Commission President Jean-Claude Juncker said he felt the deal was "fair and balanced".
But despite the Northern Irish Democratic Unionist Party vowing to not support the plans "as it stands", markets on both sides of the Atlantic rallied on the news.
"Anyone hoping that the process will be straightforward now is kidding themselves," said Oanda's Craig Elam.
"With Labour whipping for a second referendum on the deal and the Lib Dems unlikely to support anything, there is still a good chance we're heading for an extension and election, in order to get this over the line.
"Nothing in Brexit is ever simple."
In terms of trade news, China emphasised that the US would be required to remove tariffs before the two nations could agree to any trade deal.
On the data front, the number of Americans filing for unemployment benefits rose a little less than expected last week, according to figures released by the Department of Labor on Thursday.
Initial jobless claims increased by 4,000 from the previous week to 214,000, coming in a touch below expectations for a level of 215,000.
Elsewhere, US housing starts fell more sharply than anticipated during the previous month, albeit due to weakness in the volatile multi-family segment with analysts at Pantheon Macroeconomics telling clients to look past the weakness in the headline numbers.
According to the Department of Commerce, in seasonally adjusted terms, the annualised rate of housing starts shrank at a month-on-month pace of 9.4% in September to reach 1.256m - considerably worse than the 1.320m pace that economists had penciled in.
Over in the factory sector, activity in the US mid-Atlantic region continued to hum along at a steady pace in October, the results of a closely-followed survey showed.
The Federal Reserve Bank of Philadelphia's manufacturing sector index slipped from a reading of 12.0 in September to 5.6 for October.
That was a tad worse than the drop to 7.1 anticipated by economists, but the details of the survey findings were strong.
Lastly, industrial production in the US shrank a tad more than expected last month on the back of weakness in motor vehicle production and mining.
According to the Department of Commerce, total output dropped at a 0.4% month-on-month pace, worse than consensus expectations for a 0.1% fall, although upwards revisions to readings for the prior month acted as an offset.
By market groups, production of business equipment was especially weak, dropping by 0.5% on the month following a rise of 1.1% in August.
In corporate news, Honeywell shares were up 2.38% after it raised forecasts for full-year earnings after beating analyst expectations, while Morgan Stanley shares picked up 1.52% after posting better-than-expected earnings for its latest quarter, driven by its activities in the fixed income space and from its investment management arm.
Shares in US tobacco giant Philip Morris reversed earlier gains to finish ahead 0.95%, after it cut its full-year profit guidance on Thursday following an investigation by a Russian tax authority that concluded its local affiliate had underpaid taxes.
Netflix shares were 2.47% stronger after publishing its quarterly results late Wednesday, and reporting a profit per share of $1.47 - a figure that beat the consensus forecast of $1.05.
IBM plunged 5.52%, after 'Big Blue' reported a drop in earnings in its latest quarterly update.
Dow Jones - Risers
Unitedhealth Group Inc. (UNH) $243.67 2.82%
Walgreens Boots Alliance, Inc. (WBA) $55.94 2.34%
Caterpillar Inc. (CAT) $132.07 1.44%
American Express Co. (AXP) $119.10 1.44%
Walt Disney Co. (DIS) $132.37 1.15%
United Technologies Corp. (UTX) $138.17 1.07%
3M Co. (MMM) $163.54 0.84%
Johnson & Johnson (JNJ) $136.17 0.74%
Nike Inc. (NKE) $95.56 0.72%
Coca-Cola Co. (KO) $53.79 0.56%
Dow Jones - Fallers
Travelers Company Inc. (TRV) $140.48 -1.47%
Intel Corp. (INTC) $51.86 -1.12%
Boeing Co. (BA) $369.06 -0.90%
Merck & Co. Inc. (MRK) $83.80 -0.77%
Procter & Gamble Co. (PG) $116.63 -0.77%
McDonald's Corp. (MCD) $206.85 -0.70%
Microsoft Corp. (MSFT) $139.69 -0.51%
Goldman Sachs Group Inc. (GS) $206.46 -0.46%
Exxon Mobil Corp. (XOM) $68.14 -0.13%
Dowdupont Inc. (DWDP) $30.52 0.00%
S&P 500 - Risers
Dover Corp. (DOV) $101.38 5.80%
United Rentals Inc. (URI) $127.90 5.12%
Cardinal Health Inc. (CAH) $51.21 4.36%
Amerisource Bergen Corp. (ABC) $89.50 4.01%
McKesson Corp. (MCK) $150.51 3.91%
Ipg Photonics Corp. (IPGP) $134.95 3.74%
Humana Inc. (HUM) $285.50 3.68%
Crown Castle International (CCI) $139.58 3.63%
Centene Corp. (CNC) $47.18 3.60%
Sba Communications Corp. (SBAC) $240.04 3.05%
S&P 500 - Fallers
Textron Inc. (TXT) $47.75 -5.39%
M&T Bank Corp. (MTB) $152.11 -4.29%
Noble Energy Inc. (NBL) $19.61 -3.40%
Mattel Inc. (MAT) $11.12 -3.30%
L3Harris Technologies Inc. (LHX) $200.94 -2.82%
Helmerich & Payne Inc. (HP) $36.65 -2.76%
Estee Lauder Co. Inc. (EL) $187.70 -2.61%
Concho Resouces Inc. (CXO) $63.14 -2.52%
Northrop Grumman Corp. (NOC) $356.27 -2.31%
National Oilwell Varco Inc. (NOV) $20.54 -2.24%
Nasdaq 100 - Risers
Netflix Inc. (NFLX) $293.35 2.47%
Walgreens Boots Alliance, Inc. (WBA) $55.94 2.34%
Skyworks Solutions Inc. (SWKS) $87.55 2.21%
Qurate Retail Inc. (QRTEA) $9.92 2.16%
DENTSPLY Sirona Inc. (XRAY) $54.95 1.93%
Henry Schein Inc. (HSIC) $63.55 1.76%
Take-Two Interactive Software Inc. (TTWO) $122.74 1.31%
T-Mobile Us, Inc. (TMUS) $81.05 1.30%
Ulta Salon, Cosmetics & Fragrance Inc. (ULTA) $248.10 1.27%
Costco Wholesale Corp. (COST) $302.40 1.21%
Nasdaq 100 - Fallers
Liberty Global plc Series A (LBTYA) $25.48 -2.69%
Liberty Global plc Series C (LBTYK) $24.24 -2.45%
NetEase Inc. Ads (NTES) $288.85 -2.01%
Workday, Inc. (WDAY) $157.83 -1.64%
JD.com, Inc. (JD) $30.74 -1.60%
Synopsys Inc. (SNPS) $136.83 -1.38%
Ctrip.Com International Ltd. Ads (CTRP) $30.42 -1.36%
Adobe Systems Inc. (ADBE) $269.24 -1.27%
Cadence Design Systems Inc. (CDNS) $66.00 -1.22%
Intel Corp. (INTC) $51.86 -1.12%