US close: Major indices put on mixed performance as Fed vows to keep rates near zero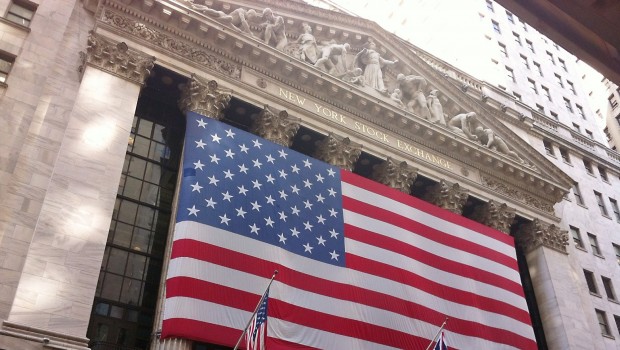 Wall Street stocks turned in a mixed performance on Wednesday as market participants digested earnings from major US firms and the outcome of the Federal Reserve's latest two-day meeting.
At the close, the Dow Jones Industrial Average was down 0.36% at 34,930.93 and the S&P 500 was 0.02% weaker at 4,400.64, while the Nasdaq Composite saw out the session 0.70% stronger at 14,762.58.
The Dow closed 127.59 points lower on Wednesday, extending losses recorded in the previous session as major averages pulled back from record highs to snap a five-day winning streak.
Focus was again on earnings throughout the early part of the day, with Alphabet shares in the green in after the Google parent posted a 69% jump in quarterly advertising revenues, while Apple shares were in the red despite beating both top and bottom-line estimates.
Microsoft also traded higher after the bell despite reporting a contraction of revenues in its Windows unit, while McDonald's posted a marked increase in quarterly sales on the back of new menu items.
Drugmaker Pfizer raised its 2021 full-year guidance from $26.0bn to $33.5bn after revealing it had sold $7.8bn worth of Covid-19 shots in the second quarter.
On the macro front, the number of Americans applying for home mortgages increased in the week ended 23 July, driven by an increase in refinancing activity and a drop in purchase activity amid falling mortgage rates. According to the Mortgage Bankers Association, its seasonally adjusted market index rose 5.7% from a week earlier, reflecting a 9.3% increase in applications to refinance existing loans and a 1.6% decline in purchase applications. The average contract interest rate for traditional 30-year mortgages also decreased, down to 3.01% from 3.11% - its lowest level since February.
Elsewhere, an advance reading of the US goods trade balance revealed it had risen 3.5% to $91.2bn in June, according to the Census Bureau, yet another fresh record high, reflecting a strong appetite amongst Americans for imported goods.
For the latter part of the day, attention shifted towards the Federal Reserve's interest rate decision, with the central bank keeping its benchmark interest rate in a target range between zero and 0.25%. Despite the optimism surrounding the future of the US economy, chairman Jerome Powell said the Fed was nowhere near considering a rate hike.
The yield on the benchmark 10-year Treasury note slipped slightly lower to 1.234% following the meeting's conclusion.