US close: Major indices end session lower to wrap up brutal Q2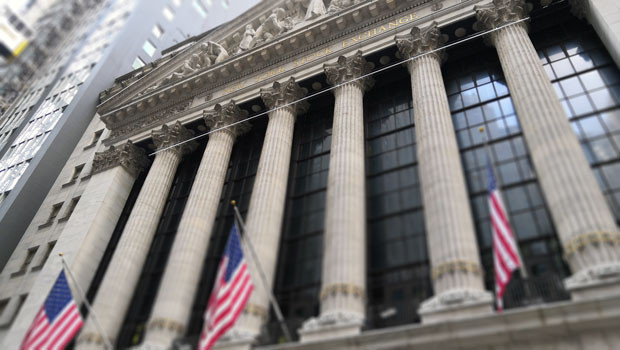 Wall Street stocks were firmly in the red at the close of trading on Thursday as the S&P 500 delivered its worst first first-half performance in more than half a century.
At the close, the Dow Jones Industrial Average was down 0.82% at 30,775.43, while the S&P 500 was 0.88% weaker at 3,785.38 and the Nasdaq Composite saw out the session 1.33% softer at 11,028.74.
The Dow closed 253.88 points lower on Thursday as market participants digested comments from Federal Reserve chairman Jerome Powell at the European Central Bank forum.
Thursday's primary focus was last month's core personal consumption expenditures index, the central bank's preferred measure of inflation, which revealed personal incomes in the US had continued to grow steadily but showed spending had come in lower than expected.
According to the Department of Commerce, personal incomes increased at a month-on-month pace of 0.5%, in line with economists' forecasts, while outlays were up by just 0.2% versus April (consensus: 0.4%). The headline PCE price deflator printed at up by 0.6% on the month and 6.3% year-on-year, while at the core level, PCE prices were up 0.3% on the month and 4.7% higher in annual terms.
Comments from Federal Reserve Bank of Cleveland president Loretta Mester were also drawing an amount of investor attention after saying she was in favour of a 75 basis point hike at the Fed's upcoming July meeting, assuming current economic conditions persist, were also drawing an amount of investor attention.
Elsewhere on the macro front, US first-time jobless claims decreased slightly in the week ended 25 June, pointing to tight labour market conditions. Initial jobless claims fell by 2,000 to 231,750, according to the Labor Department, missing market expectations for a reading of 228,000. On a non-seasonally adjusted basis, claims rose by 1,060 week-on-week to 207,421, with notable increases seen in New Jersey, Massachusetts, and Kentucky.
Finally, manufacturing activity in the Chicago area slowed more sharply than anticipated in June, plumbing a near two-year low. Market News International's Chicago Purchasing Managers' Index fell from a reading of 60.3 for May to 56.0 in June its lowest print since August 2020. Economists had forecast a dip to 58.8.
In the corporate space, Simply Good Foods said retail takeaway revenues increased 14.4% across the US in the thirteen weeks ended 29 May, while Constellation Brands reported Q1 earnings of $389.5m and profits of $2.06 per share.
Walgreens Boots Alliance reiterated full-year guidance as retail gains helped offset a drop in Covid-19 vaccine uptake, while Micron Technology issued fourth-quarter profit guidance that fell short of estimates.
Reporting by Iain Gilbert at Sharecast.com