US close: Equities rise even after miserable jobless claims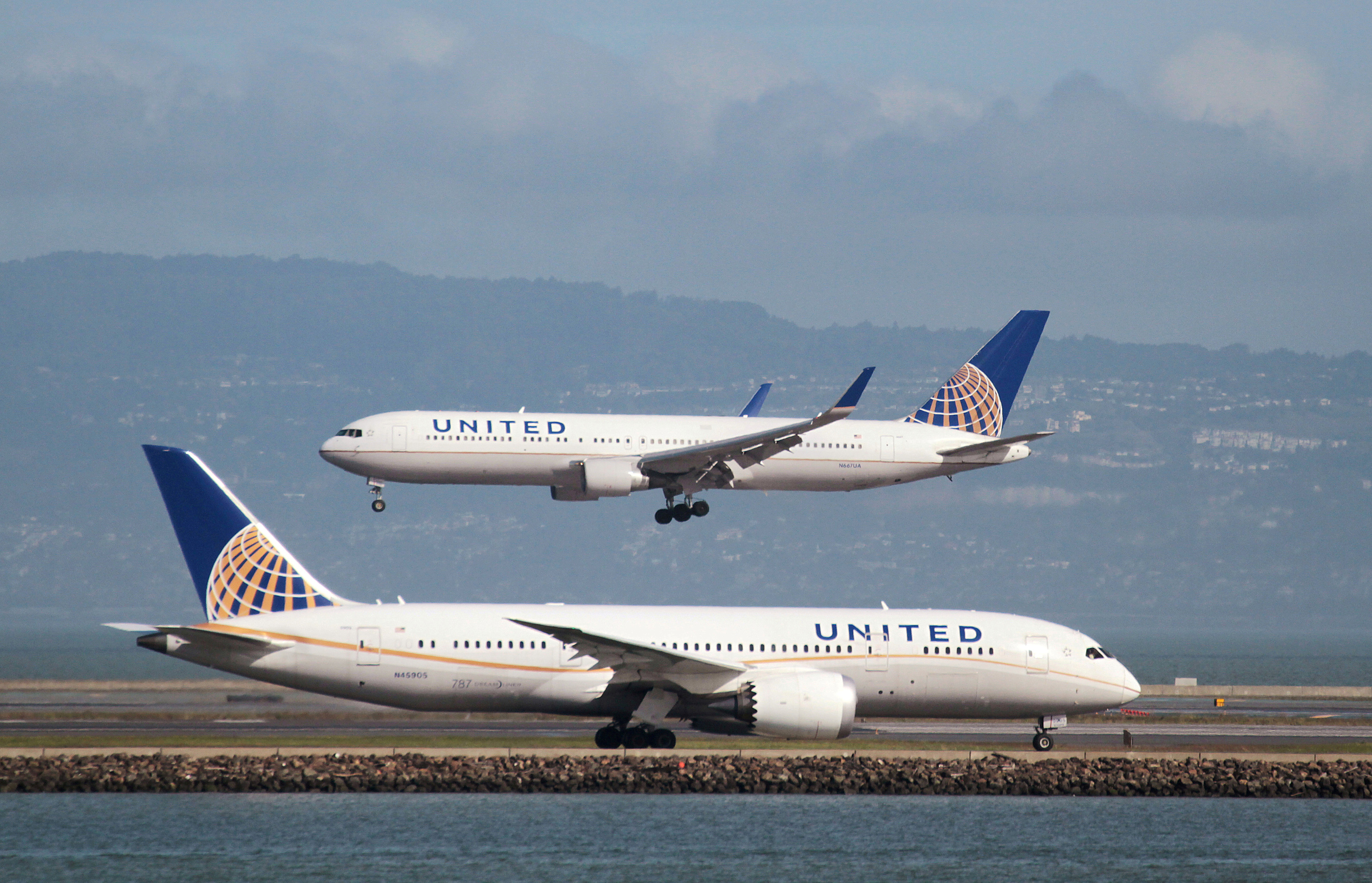 Wall Street equities finished in positive territory on Thursday, as oil prices rebounded and investors thumbed through a miserable jobless claims report.
The Dow Jones Industrial Average ended the session up 2.24% at 21,413.44, the S&P 500 added 2.28% to 2,526.90, and the Nasdaq Composite was 1.72% firmer at 7,487.31.
At the open, the Dow was 66.30 points higher, reversing some of yesterday's losses as the blue-chip index continued the form recorded in its worst first quarter in history.
Sentiment got a boost earlier in the session as oil prices shot up after Donald Trump said he now expects Saudi Arabia and Russia to reach a deal in their price war.
West Texas Intermediate was last up 15.38% at $24 per barrel, and Brent crude was last ahead 15.13% at $29.15.
Global cases of Covid-19 were now above 900,000, while the death toll in the US had topped 5,000, according to Johns Hopkins University.
On the macro front, initial jobless claims surged even further last week as businesses rushed to shutter activity, surpassing even the most downbeat estimates.
Some economists said the figures were consistent with a surge in the US rate of unemployment to possibly as high as 16% by April, and that a further fiscal boost would be required as a result.
According to the Department of Labor, during the week ending 28 March the number of initial jobless claims soared by 6.648 million, following an upwardly revised jump of 3.307 million during the prior week.
Data from Challenger, Gray & Christmas, meanwhile, revealed that job cuts had surged 267% year-on-year to 222,288 in March, as the coronavirus pandemic claimed a total of 141,844 positions across the US.
"The virus has caused total whiplash for HR, hiring managers, and recruiters," noted Andrew Challenger.
"The labour data for February showed a strong economy with a tight labour market. Companies were fighting for talent across industries.
"Now, millions of workers have filed for unemployment, companies have frozen hiring, and in many cases, cut operations or closed completely."
Finally, America's shortfall in trade with the rest of the world narrowed sharply in February as Chinese exports slowed amid the impact from the Covid-19 pandemic.
According to the Department of Commerce, in seasonally adjusted terms, the US trade deficit in goods and services shrank from -$45.3bn for January to -$39.9bn in March - to its smallest in over three years.
Economists had pencilled-in a deficit of -$43.8bn.
In comparison to January, exports dipped by 0.4% to $207.5bn, while imports fell 2.5% to $247.5bn.
In equities, airline stocks descended sharply as new data revealed that air passenger numbers in February had tumbled at the steepest rate since the World Trade Centre attacks in 2001.
American Airlines lost 5.89%, Delta Air Lines was odd 4.82%, and United Airlines was 8.69% weaker.
Energy stocks, meanwhile, were up on the back of the oil price rise, with ExxonMobil up 7.62% and Chevron ahead 11.02%.
Dow Jones - Risers
Chevron Corp. (CVX) $76.12 11.03%
Exxon Mobil Corp. (XOM) $40.40 7.65%
Caterpillar Inc. (CAT) $116.74 4.84%
Intel Corp. (INTC) $54.35 4.76%
Procter & Gamble Co. (PG) $114.38 4.64%
International Business Machines Corporation (CDI) (IBM) $110.00 4.62%
Verizon Communications Inc. (VZ) $55.25 4.40%
Coca-Cola Co. (KO) $43.95 4.34%
Merck & Co. Inc. (MRK) $76.87 4.16%
Walmart Inc. (WMT) $118.65 3.95%
Dow Jones - Fallers
Walgreens Boots Alliance, Inc. (WBA) $40.32 -6.30%
United Technologies Corp. (UTX) $86.01 -5.87%
Boeing Co. (BA) $123.27 -5.68%
American Express Co. (AXP) $76.66 -1.52%
Dowdupont Inc. (DWDP) $30.52 0.00%
Nike Inc. (NKE) $80.14 1.15%
Unitedhealth Group Inc. (UNH) $240.44 1.31%
Home Depot Inc. (HD) $181.31 1.50%
Apple Inc. (AAPL) $244.93 1.67%
Microsoft Corp. (MSFT) $155.26 2.07%
S&P 500 - Risers
Occidental Petroleum Corp. (OXY) $12.77 18.90%
Apache Corp. (APA) $4.69 16.67%
Diamondback Energy Inc. (FANG) $29.05 15.88%
Helmerich & Payne Inc. (HP) $16.35 14.82%
Devon Energy Corp. (DVN) $7.79 14.73%
FMC Technologies Inc. (FTI) $7.52 14.63%
ConocoPhillips (COP) $33.86 14.31%
Halliburton Co. (HAL) $7.52 13.94%
ONEOK Inc. (OKE) $21.62 12.66%
Concho Resouces Inc. (CXO) $46.62 12.10%
S&P 500 - Fallers
Norwegian Cruise Line Holdings Ltd (NCLH) $8.40 -12.04%
Arconic Inc. (ARNC) $6.21 -10.26%
Macerich Co (MAC) $5.02 -9.87%
Kohls Corp. (KSS) $11.70 -9.51%
Carnival Corp. (CCL) $7.97 -9.43%
Marriott International - Class A (MAR) $63.00 -8.89%
Alliance Data Systems Corp. (ADS) $28.29 -8.86%
United Airlines Holdings Inc (UAL) $23.42 -8.69%
Hilton Inc (HLT) $57.86 -8.22%
Expedia Group Inc. (EXPE) $47.86 -7.96%
Nasdaq 100 - Risers
Vertex Pharmaceuticals Inc. (VRTX) $242.16 7.40%
Illumina Inc. (ILMN) $272.99 6.45%
Gilead Sciences Inc. (GILD) $76.98 6.16%
Comcast Corp. (CMCSA) $34.37 6.01%
Broadcom Inc. (AVGO) $237.06 6.01%
Activision Blizzard Inc. (ATVI) $60.78 5.70%
O'Reilly Automotive Inc. (ORLY) $303.33 5.65%
Amgen Inc. (AMGN) $208.88 5.60%
Texas Instruments Inc (TXN) $102.02 5.29%
Nvidia Corp. (NVDA) $255.47 5.10%
Nasdaq 100 - Fallers
Marriott International - Class A (MAR) $63.00 -8.89%
Expedia Group Inc. (EXPE) $47.86 -7.96%
Walgreens Boots Alliance, Inc. (WBA) $40.32 -6.30%
American Airlines Group (AAL) $10.06 -5.89%
Tesla Inc (TSLA) $454.47 -5.63%
Dollar Tree Inc (DLTR) $70.46 -3.40%
Align Technology Inc. (ALGN) $152.07 -3.26%
Workday, Inc. (WDAY) $122.37 -3.10%
Wynn Resorts Ltd. (WYNN) $52.67 -2.46%
Mylan Inc. (MYL) $13.92 -2.38%