US close: Dow snaps eight-day winning streak following drone strikes in Saudi Arabia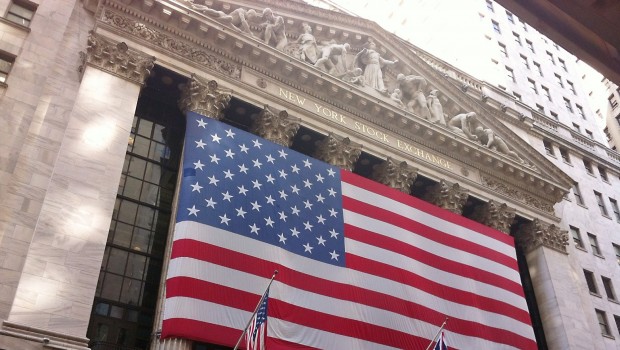 Wall Street stocks closed weaker on Monday after an attack on a Saudi Arabian oilfield and the country's key processing facility sparked fears that a surge in crude prices could add to the slowdown in the global economy.
At the close, the Dow Jones Industrial Average was down 0.52% at 27,076.82, while both the S&P 500 was 0.31% firmer 2,997.96 and the Nasdaq Composite closed out the session 0.28% weaker at 8,153.54.
The Dow closed 142.70 points lower on Monday, snapping an eight-day winning streak, as West Texas Intermediate soared 12.76% to $61.85 per barrel after a series of drone strikes took out roughly half of Saudi Arabia's daily crude production. Brent Crude was up 12.97% at $68.03 per barrel.
Iranian President Hassan Rouhani claimed the attacks were a response to earlier attacks in Yemen.
Donald Trump said the US would be able to use oil from its Strategic Petroleum Reserve in order to keep the market "well-supplied".
AxiTrader's chief market analyst James Hughes said: "As the new trading week gets underway, the stand out story is the attack on Saudi Arabia's oil infrastructure and the fact that the temporary removal of as much as 6% of global output has seen crude prices lurch dramatically higher."
Hughes noted that although higher oil prices can offer some support for major energy firms, as had been seen in early European trading, a jump of this size was "bad news for consumers".
"With the US economy already risking a slide into recessionary territory, if this spike is sustained then markets could be in for something of a shock," he added.
Also weighing on sentiment was news that Chinese industrial production fell to a 17-year low in August, while retail sales also weakened.
Industrial production growth slowed to 4.4% year-on-year in August from 4.8% in July, falling short of expectations for a 5.2% increase. Retail sales growth slowed to 7.5% in August from 7.6% the month before, missing expectations of 7.9% growth.
On the data front, factory sector activity in the jurisdiction of the Federal Reserve Bank of New York was little changed in September.
The Federal Reserve Bank of New York's manufacturing sector index dipped by 2.0 points from August's level to reach -2.8. Economists had forecast a reading of 4.0.
In corporate news, General Motors shares slumped 4.3% after United Auto Workers union went on strike, while stocks in the likes of JetBlue, United Airlines and American Airlines flew lower on the news of the drone attacks.