US close: Dow records worst day in two years as coronavirus continues to batter markets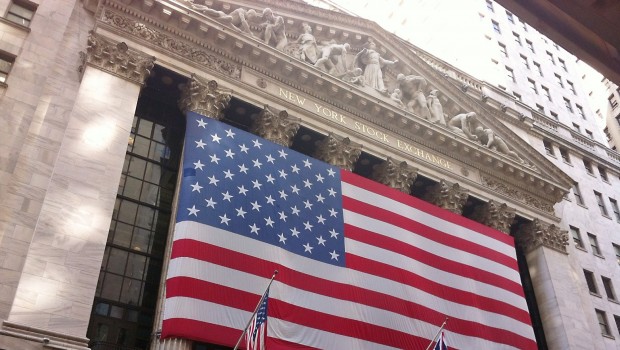 US stocks recorded some of their worst losses in two years on Monday as the number of Wuhan coronavirus cases accelerated outside of China, fuelling concerns about a potential prolonged global economic slowdown.
At the close, the Dow Jones Industrial Average was down 3.56% at 27,960.80, while the S&P 500 slumped 3.35%% to 3,225.89 and the Nasdaq Composite saw out the session 3.71% weaker at 9,221.28.
The Dow closed a whopping 1,031.61 points lower on Monday, following on from heavy losses seen at the end of last week as an increase in the number of new cases of the Wuhan coronavirus added to fears that a pronounced global economic slowdown was on the horizon.
Companies exposed to China took a hit in early trading on Monday, with the likes of Delta and American Airlines nosediving 6.29% and 8.52%, respectively, while United Airlines shares flew 3.26% lower.
Shares of Nvidia were down 7.07%, while fellow chipmakers Intel and AMD were down 4.01% and 7.81%, respectively. Apple was down 4.75% at the close.
Throughout the session, market participants kept a keen eye on developments surrounding the outbreak, which has now spread rapidly to the likes of South Korea and Italy - which officially became the most affected country outside of Asia, with more than 130 reported cases and three deaths.
South Korea raised its alert to the "highest level" as the total number of people infected topped 750 — making it the nation with the most cases outside of mainland China.
Overseas markets also fell sharply, with the European Stoxx 600 dropping more than 3%, while Korea's Kospi index dropped 3.9% and the Hang Seng slid 1.8%.
Elsewhere, in remarks to CNBC, legendary investor Warren Buffett said investors should not let the coronavirus scare influence whether they buy or sell stocks, even as he reiterated his upbeat view on the long-term outlook for shares if interest rates and taxes remained low.
"It is scary stuff. I don't think it should affect what you do with stocks, but in terms of the human race it's scary stuff when you have a pandemic," he said.
He went on to endorse Mike Bloomberg's presidential candidacy but said: "I don't think another billionaire supporting him would be the best thing to announce. But sure, I would have no trouble voting for Mike Bloomberg".
On the macro front, the Chicago Fed National Activity Index inched higher in January, signalling growth across the region. The index ticked up to -0.25 in January, versus the -0.51 reading in December, according to the Federal Reserve Bank of Chicago.
Elsewhere, the Federal Reserve Bank of Dallas' general business activity index for manufacturing in Texas rose to 1.2 in February 2020, up from a reading of -0.2 in January. While the figures were below market expectations, it was still the highest reading seen since September.