US close: Dow Jones and S&P 500 close at fresh record highs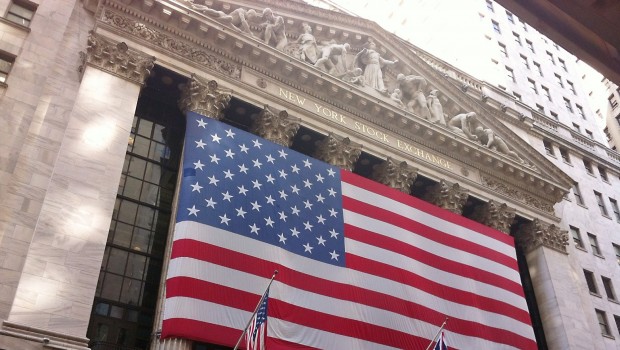 Wall Street stocks closed higher on Thursday, with the S&P 500 and Nasdaq Composite both finishing up the session at fresh record highs.
At the close, the Dow Jones Industrial Average was up 0.95% at 34,196.82, while the S&P 500 was 0.58% firmer at 4,266.49 and the Nasdaq Composite saw out the session 0.69% stronger at 14,369.71.
The Dow closed 322.58 points higher on Thursday, erasing losses recorded in the previous session.
Thursday's main focus was this week's jobless claims data from the Labor Department, which revealed that initial jobless claims came to 411,000 in the week ended 19 June, a modest decline from the previous week's print of 418,000 that came short of estimates for a reading of 380,000.
Continuing claims decreased by 144,000 to 3.39m, while the four-week moving average for initial claims, which aims to smooth out the fluctuations in the data from one week to the next, increased by 1,500 to 397,750.
On the macro front, orders in the US for goods made to last more than three years continued growing at a steady clip last month, helped by strong demand from the transportation sector. According to the Census Bureau, total durable goods orders jumped at a month-on-month pace of 2.3% in May to reach $253.3bn. Economists had pencilled-in an increase of 3.0%.
Elsewhere, the US economy grew at a 6.4% clip over the first three months of 2021, leading economists to expect this year to be the strongest year for the economy in growth. According to the Commerce Department, growth in US gross domestic product was unchanged from two previous estimates but economists reckon GDP growth will accelerate in the April-June quarter to an annual rate of 10% or better and around 7% for the year as a whole.