US close: Dow extends losing streak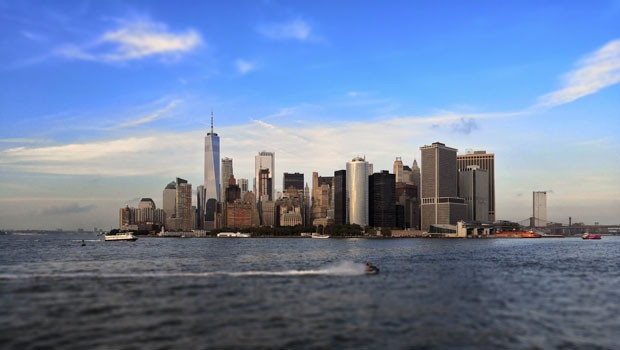 Major indices put on a mixed performance on Tuesday as Wall Street's attempt at rebounding from yesterday's heavy sell-off fell short.
At the close, the Dow Jones Industrial Average was down 0.15% at 33,919.84 and the S&P 500 0.08% softer at 4,354.19, while the Nasdaq Composite saw out the session 0.22% stronger at 14,746.40.
The Dow closed 50.63 points lower on Tuesday, extending sharp losses recorded in the previous session.
Stocks turned in a mixed performance on Tuesday after Asian markets remained stable overnight, initially boosting sentiment Stateside following fears that a liquidity crisis at Chinese real estate giant Evergrande could potentially lead to a global contagion, with the firm teetering on the brink of default as it is due to pay $83.0m in interest on Thursday.
Also in focus, the Federal Reserve kicked off its two-day policy meeting on Tuesday, with market participants looking for further information from chairman Jerome Powell regarding the central bank's intentions to taper its bond-buying programme, while traders were also still concerned about the deadline to raise the US debt ceiling and possible tax increases, with Congress returning to Washington from recess in order to likely rush the passing of funding bills as part of an effort to avoid a government shutdown.
On the macro front, US housing starts were up 3.9% in August to a seasonally adjusted annual rate of 1.61m units, according to the Census Bureau, bouncing back from a downwardly revised 6.2% drop in July and beating market expectations for a print of 1.55m, while building permits were up 6% month-on-month at 1.72m, ahead of forecasts for a reading of 1.60m.
In the corporate space, Autozone posted fourth-quarter same-store sales that came in 4.3% higher year-on-year, while Apogee swung to a loss in the second quarter of its trading year despite posting improved sales for the period.
Uber shares closed 11.51% higher after the ride-hailing giant raised its third-quarter outlook.