US close: Chipmakers sink as market reacts to Huawei developments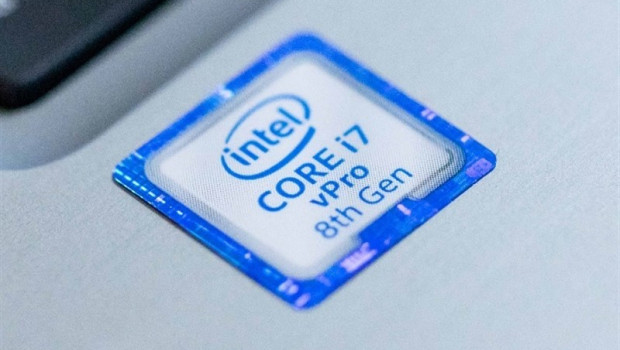 US equities finished in the red on Monday, with market participants concerned about the potential repercussions of the White House's crackdown on Chinese telecommunications giant Huawei.
The Dow Jones Industrial Average ended the session down 0.33% at 25,769.90, the S&P 500 was off 0.67% at 2,840.23, and the Nasdaq 100 lost 1.69% to 7,376.70.
At the open, the Dow was almost 109 points weaker, starting the week lower after sliding 0.7% over the previous five sessions.
That had stretched its weekly losing streak out to four, the index's longest since May 2016.
The Trump administration added Huawei to a trade blacklist last week, leading Google parent company Alphabet to stop some business with the group - including the transfer of hardware, software and key technical services.
As a result, Huawei was no longer able to license Google's proprietary Android operating system and other services, and could only use a public version of the operating system via the Android Open Source Project.
Future trade talks between the Beijing and Washington also appeared to be in doubt, with CNBC reporting over the weekend that scheduling for the next round of negotiations was "in flux," as neither side appeared willing to agree to concessions needed to further progress.
The South China Morning Post cited several China-based analysts who argued the Asian superpower had little incentive to engage in further talks until US negotiators showed a willingness to compromise.
While the intensifying trade war between the two biggest economies in the world continued to rattle global financial markets, America's decision to remove tariffs on Canadian and Mexican steel and aluminium was seen as likely to provide some relief.
Elsewhere, Trump warned Iran to stop threatening the US and not to instigate a conflict or it would "end" the Islamic Republic.
As tensions between both countries escalated, on Sunday Trump tweeted: "If Iran wants to fight, that will be the official end of Iran. Never threaten the United States again!"
The US deployed additional warships and planes to the Gulf in recent days as tensions between both sides escalated in the wake of the president's vow to block Iran from developing nuclear weapons.
In terms of major economic data, factories proved to be a significant drag on economic activity throughout April, as reflected in a sharp pullback in the Chicago Federal Reserve's monthly national activity index.
The Chicago Fed's index came to a negative 0.45 in April, down from a positive 0.05 in March and a negative 0.31 in February.
In corporate news, Boeing was flying 0.63% lower after European airline Ryanair cited 737 MAX issues as a cause of its own profit warning.
Chipmakers NVIDIA, Advanced Micro Devices, Xilinx, Intel, Qualcomm, Broadcom and Micron Technology were all down at the closing bell after the firms were forced to halt the supply of their critical software and hardware components to Huawei.
NVIDIA was down 3.05%, Advanced Micro Devices lost 2.98%, Xilinx was off 3.56%, Intel weakened 2.96%, Qualcomm fell 5.99%, Broadcom slid 5.97%, and Micron Technology was 3.99% below the waterline.
A greater than 3% drop in shares of Apple added to markets' woes, with the firm ending the session down 3.13%, while Tesla shares finished down 2.69% after analysts at Wedbush slashed their target price on the carmaker.
Shares in Sprint surged 18.87% at the bell after US Federal Communications Commission chairman Ajit Pai said he would recommend approval of its $26.5bn merger with T-Mobile.
Dow Jones - Risers
Unitedhealth Group Inc. (UNH) $245.95 3.89%
Verizon Communications Inc. (VZ) $59.01 2.84%
Dowdupont Inc. (DWDP) $31.02 0.75%
Travelers Company Inc. (TRV) $148.18 0.52%
Walmart Inc. (WMT) $101.52 0.21%
Johnson & Johnson (JNJ) $138.41 0.15%
JP Morgan Chase & Co. (JPM) $111.32 0.04%
Chevron Corp. (CVX) $120.84 0.03%
American Express Co. (AXP) $119.84 0.00%
Walgreens Boots Alliance, Inc. (WBA) $52.26 -0.02%
Dow Jones - Fallers
Caterpillar Inc. (CAT) $122.43 -3.30%
3M Co. (MMM) $166.25 -3.24%
Apple Inc. (AAPL) $183.09 -3.13%
Intel Corp. (INTC) $43.56 -2.96%
Nike Inc. (NKE) $82.85 -1.70%
Coca-Cola Co. (KO) $48.85 -1.47%
Microsoft Corp. (MSFT) $126.22 -1.44%
United Technologies Corp. (UTX) $133.48 -1.31%
Walt Disney Co. (DIS) $133.90 -1.17%
Goldman Sachs Group Inc. (GS) $197.21 -0.95%
S&P 500 - Risers
Under Armour Inc. Class A (UAA) $23.74 8.50%
Under Armour, Inc. (UA) $20.86 7.75%
Unitedhealth Group Inc. (UNH) $245.95 3.89%
Darden Restaurants Inc. (DRI) $122.88 3.33%
Northrop Grumman Corp. (NOC) $314.58 3.24%
Humana Inc. (HUM) $249.95 3.22%
Verizon Communications Inc. (VZ) $59.01 2.84%
W.W. Grainger Inc. (GWW) $270.72 2.60%
News Corp Class B (NWS) $11.81 2.16%
Amerisource Bergen Corp. (ABC) $79.23 2.11%
S&P 500 - Fallers
Keysight Technologies Inc. (KEYS) $74.56 -12.48%
Deere & Co. (DE) $135.37 -7.27%
Weyerhaeuser Co. (WY) $23.46 -6.38%
Westrock Company (WRK) $35.15 -6.07%
Western Digital Corp. (WDC) $41.95 -6.00%
Activision Blizzard Inc. (ATVI) $43.61 -5.99%
QUALCOMM Inc. (QCOM) $76.62 -5.99%
Broadcom Inc. (AVGO) $272.59 -5.97%
Dish Network Corp. (DISH) $33.24 -5.92%
Cadence Design Systems Inc. (CDNS) $64.62 -5.88%
Nasdaq 100 - Risers
T-Mobile Us, Inc. (TMUS) $78.29 3.87%
Vodafone Group Plc ADS (VOD) $16.02 1.78%
Ulta Salon, Cosmetics & Fragrance Inc. (ULTA) $347.89 1.59%
Cerner Corp. (CERN) $69.55 1.56%
J.B. Hunt Transport Services Inc. (JBHT) $97.48 1.52%
Symantec Corp. (SYMC) $20.05 1.06%
Cognizant Technology Solutions Corp. (CTSH) $59.99 0.93%
Henry Schein Inc. (HSIC) $68.49 0.84%
Biogen Inc (BIIB) $230.76 0.65%
O'Reilly Automotive Inc. (ORLY) $353.99 0.27%
Nasdaq 100 - Fallers
Baidu Inc. (BIDU) $117.55 -8.39%
Western Digital Corp. (WDC) $41.95 -6.00%
Activision Blizzard Inc. (ATVI) $43.61 -5.99%
QUALCOMM Inc. (QCOM) $76.62 -5.99%
Broadcom Inc. (AVGO) $272.59 -5.97%
Dish Network Corp. (DISH) $33.24 -5.92%
Cadence Design Systems Inc. (CDNS) $64.62 -5.88%
Applied Materials Inc. (AMAT) $40.35 -5.50%
Lam Research Corp. (LRCX) $183.67 -5.40%
Asml Holdings N.V. (ASML) $190.48 -5.33%