US close: 3M results guide Dow to triple-digit losses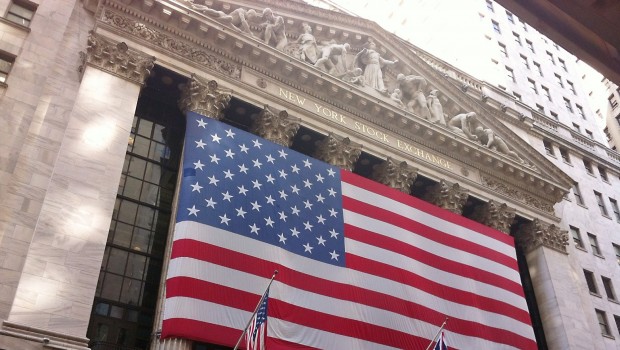 Wall Street turned in a mixed performance on Thursday after Dow constituent 3M reported earnings much lower than estimates on the Street.
At the close, the Dow Jones Industrial Average was down 0.51% at 26,462.08, while the S&P 500 closed 0.04% weaker at 2,926.17. The Nasdaq, however, ended the session 0.21% firmer at 8,118.68.
The Dow closed 134 points following on from losses in Wednesday's session as 3M shares slumped 13.04% after the group posted weaker-than-expected first quarter earnings per share and announced details of its restructuring plan, including 2,000 job cuts.
Xerox was 4.34% weaker at the end of the session as its latest quarterly numbers topped earnings estimates but fell short on revenues, while US carrier Southwest closed 0.81% higher despite falling short on estimates for its EPS.
After the bell Amazon inched ahead 0.30% in extended trading after the online retail giant reported a huge beat on profits and matched estimates for revenue in its first-quarter earnings results.
Elsewhere, oil prices reversed gains recorded earlier in the week as energy investors continued to mull over the likelihood that major producers will answer with increased supply in response to new, tougher sanctions against Iran.
As of 2100 BST, West Texas Intermediate was down 1.32% at $65.02 a barrel, while Brent Crude dipped 0.44% at $74.24 per barrel.
"While it was reported that the US, Saudi Arabia and United Arab Emirates will fill the void left by any shortfall [from Iran], there are serious doubts about how and when this would be achieved.
"And when you consider the fact that two of the three are currently actively trying to curb output in order to rebalance the market and lift prices, you have to question the motivation to then step in and turn on the taps," said Erlam.
On the data front, the number of Americans filing for unemployment benefits rose more than expected last week, according to figures from the Labor Department.
US initial jobless claims increased by 37,000 from the previous week's revised level to 230,000, versus expectations for a level of 200,000. The previous week's level was revised up by 1,000 to 193,000.
Meanwhile, the four-week moving average came in at 206,000, up 4,500 from the previous week's average, which was revised up by 250.
Pantheon Macroeconomics said: "The consensus appeared to take seriously the unexpected drop in claims over the previous five weeks to just 193K, the lowest since September 1969. But much of the decline, especially in the first couple of weeks of April, always looked like a seasonal adjustment problem. The rebound reported today for the week of Easter strongly supports that idea.
"Still, the trend in claims probably ought to be falling slowly, given that GDP growth in the first quarter is likely to be reported at about 2-1/12%, and the true rate likely was higher because the Q1 numbers tend to be depressed by a persistent seasonal adjustment problem."
Elsewhere, Orders for goods made to last more than three years jumped last month, amid widespread increases in those for transportation equipment.
According to the Department of Commerce, durable goods orders grew at a month-on-month clip of 2.7% to reach $258.52bn.
Total orders excluding those for transportation increased by 0.4% versus March (consensus: 0.3%), while excluding Defence they were up by 2.3%.
The biggest gains in orders were seen in those for computers and electronic products, communications equipment, together with motor vehicles and parts, non-defence aircraft and parts and defence aircraft parts.