US close: Stocks mixed amid elevated bond yields, stimulus headlines\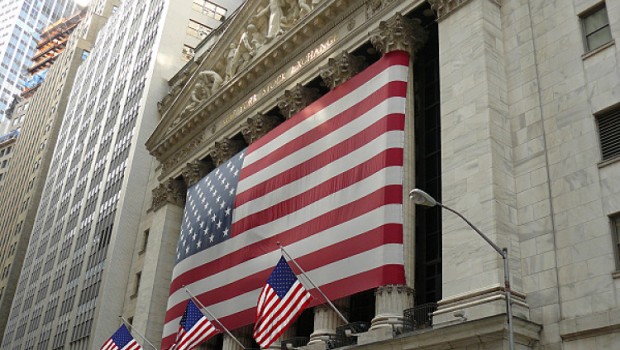 Wall Street stocks turned in a mixed performance on Monday after the US Senate passed Joe Biden's $1.9trn Covid relief bill over the weekend.
At the close, the Dow Jones Industrial Average was up 0.97% at 31,802.44, while the S&P 500 was 0.54% weaker at 3,821.35 and the Nasdaq Composite saw out the session 2.41% lower at 12,609.16.
The Dow Jones closed 306.14 points higher on Monday, extending gains recorded on Friday thanks to some solid non-farm payrolls data.
Optimism surrounding the passing of Biden's stimulus package was initially offset by higher bond yields prior to the open, with the yield on the 10-year Treasury note hovering at just above 1.60% at the close of trading.
The Democrat-led House of Representatives was pegged to ink the bill later in the week, with the President expected to sign it into law before unemployment aid programs expire on 14 March.
Despite a continued rotation out of tech stocks amid the elevated bond yields, positive stimulus headlines did make an impact on major indices, bolstering Dow Jones stocks reliant on a strong economic recovery, with several retailers, energy companies and banks closing higher.
On the macro front, wholesale inventories rose 1.3% in January, according to the Commerce Department, indicating that inventory investment could potentially contribute to economic growth throughout the first quarter. The percentage of wholesale inventories going into the calculation of gross domestic product also increased 1.3%.