US close: Tech stocks jump, Nasdaq hits 16-week high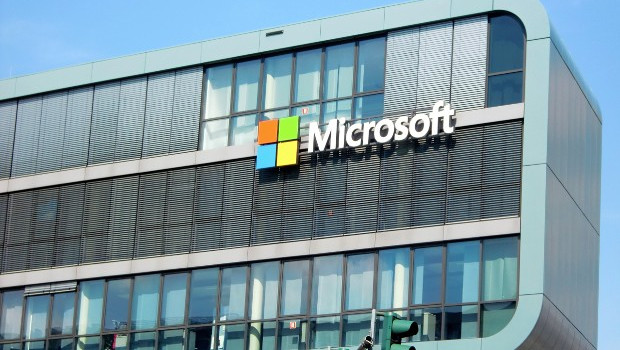 US stocks finished with decent gains on Monday, with all three Wall Street indices closing at levels not seen in over three months.
The Dow Jones Industrial Average gained 0.6%, the S&P 500 rose 0.7%, while the Nasdaq jumped 1.1% to 14,284.53, helped by strong gains from tech giants Microsoft after a key hire, and Zoom and Nvidia ahead of their quarterly results.
The Nasdaq has not closed above this level since 31 July, while the S&P 500 and Dow were at levels not seen since the first week of August.
Bond yields continued their march lower on Monday, with 10-year US Treasury yields down 1.9 basis points at 4.418%.
Equities have risen strongly over recent weeks, with bond yields having fallen substantially from near-5% since the end of October, after the Federal Reserve chose to keep interest rates on hold, inflation figures slowed more than expected and corporate earnings from blue-chip retailers impressed.
David Morrison, analyst at Trade Nation, said that stocks markets were in a "sweet spot" with investors convinced that the Fed's next move will be to loosen monetary policy, rather than tighten.
"This should be a good period for US equities as historically November is a strong month, and it often gets a boost with the Thanksgiving holiday (this Thursday)," Morrison said.
"But a lot has gone right since the end of October, with the market flipping 'heads' ever since. Perhaps this run can continue. But we should be wary of potential catalysts which could upset sentiment. Who knows, given high expectations, tomorrow's NVIDIA earnings release could be one."
Tech stocks advance
Microsoft shares rose over 2% after the software giant hired ousted OpenAI chief executive Sam Altman to head up its new advanced AI research team. Microsoft chief executive Satya Nadella announced the surprise move on Monday, just days after Altman was forced out of OpenAI.
"What's abundantly clear is that Microsoft's swift moves to bring Open AI's ousted boss into the fold has delighted investors, sending shares in the company to a record high," said Danni Hewson, AJ Bell head of financial analysis.
Video conferencing software group Zoom gained 3% ahead of its quarterly results due out after the closing bell, while chip designer Nvidia rose 2% to another all-time high ahead of its earnings on Tuesday.
Meanwhile, aerospace company Boeing saw shares fly nearly 5% higher after an upgrade from 'hold' to 'buy' by Deutsche Bank, on the back of an acceleration in aircraft deliveries. Penn Entertainment was also up 6% after Bank of American raised its rating on the gambling group from 'neutral' to 'buy'.