US close: Stocks finish mixed as markets await inflation data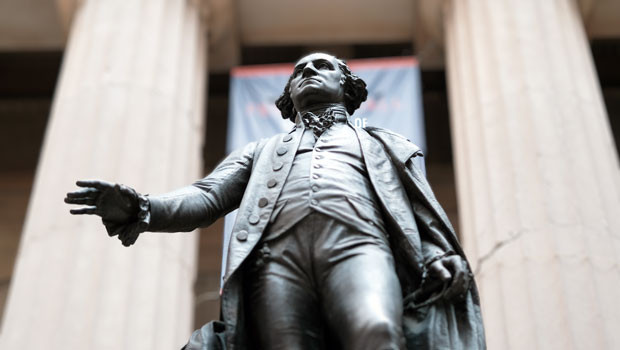 US stocks closed mixed on Wednesday, with the 'good-news-is-bad-news' approach dominating market sentiment as durable-goods orders came in much higher than expected.
Meanwhile, the very real prospect of a government shutdown next week was looming large, which may only exacerbate the economic crisis as the Federal Reserve sticks to its hawkish stance over monetary policy.
The Dow Jones Industrial Average finished down 0.2% at 33,550, the S&P 500 was flat at 4,275, while the Nasdaq gained 0.2% to 13,093.
"Day in and day out, the ongoing reality of higher-for-longer interest rates sets in deeper as the Fed's messaging strengthens on 'The Street'," said Stephen Innes, managing partner at SPI Asset Management. "Gone are the days when the market was pricing in rate cuts in the relatively near future. [...] the market is now not pricing in a full Fed rate cut until the end of next year."
US durable-goods orders registered a surprise increase of 0.2% in August, helped by a rise in defence spending, after a revised 5.6% drop the previous month. Analysts had pencilled in a 0.5% decline. Meanwhile, core orders, which exclude defence and transportation, jumped 0.9%.
Bond yields retreated after their recent surge, with the interest rate on a 10-year Treasury passing the 4.6% mark for the first time in 16 years.
Innes explained that the forward earnings yield on the S&P 500 sits around the 5.5% level, and so the roughly 90 basis-point difference between this and the yield on a 10-year US Treasury is at its lowest since the early-2000s. "The days of easy buy-and-hold markets based on the luscious 3-to-6 ppt spreads above Treasuries in the post-financial crisis era look gone, and a regime change for valuations is obviously well underway," he said.
Markets will now be closely watching Friday's personal consumption expenditure price index release, with the annual rate of inflation expected to pick up to 3.5% in August from 3.3% in July, with prices forecast to have risen 0.5% over the month.
"Any result below this threshold is poised to invigorate the markets and restore confidence," said Lane Clark, co-founder of TPP Global.
Entertainment and media stocks in focus
Entertainment stocks finished mixed despite the news that Hollywood writers returned to work for the first time in five months, after the Writers Guild of America agreed a tentative deal with major studios, streaming services and networks.
Disney, AMC and Netflix all finished in the red, while Paramount and Warner Bros gained.
Costco rose strongly after beating forecasts with its fourth-quarter results, which revealed an 8% rise in memberships for the wholesale retailer.
Broker comments were moving a bunch of stocks on Wednesday: Levi Strauss was in favour after TD Cowen started coverage with an 'outperform'; Guardant Health was lifted by an upgrade by Piper Sandler to 'overweight'; while Kosmos Energy jumped after Bank of America analysts raised their rating to 'buy'.