London pre-open: Stocks to rise as investors eye Jackson Hole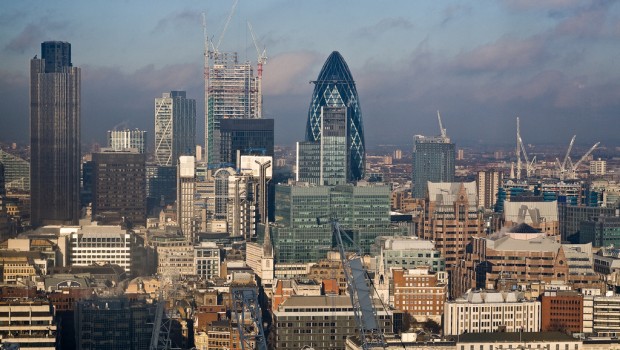 London stocks were set to rise at the open on Monday as investors looked ahead to the Jackson Hole symposium this week.
The FTSE 100 was called to open 24 points higher at 7,144.
CMC Markets analyst Michael Hewson said: "This week all eyes are expected to be back on the US Federal Reserve, and the Jackson Hole annual symposium, especially since the latest US economic data show little signs of a sharp slowdown, despite markets pricing in the prospect of a 50-basis point rate cut next month. This divergence in expectations is likely to be tested significantly in the coming days.
"Investors are still trying to juggle the same cocktail of risks of US, China trade, the prospect of an escalation of tensions in Hong Kong, a slowing global economy, Brexit, political uncertainty in Italy, and tensions between the US and Iran, which has helped push money out of stocks and into havens like gold, the Swiss franc and government bonds, and in the process introduced a significant increase in market volatility over the last two weeks.
"That this is coming at a time when risks to the global economy are rising isn't a coincidence, however there is a risk that markets are overestimating the ability of central banks to combat the next economic downturn.
"With little prospect of an imminent US, China trade solution, markets will continue to be driven by every little twist and turn in the narrative coming from both sides, and with neither side in any particular hurry to conclude a resolution markets are likely to remain choppy with a bias towards the downside."
In corporate news, Georgia's TBC Bank said it was buying a 65% stake in domestic e-commerce company My-ge for GEL 19.45m (£5.47m) in cash, valuing the company at £29.93m.
My-ge runs websites covering automotive, consumer-to-consumer and housing with a combined 1.7m unique monthly visitors.
Safestore announced that it was forming a joint venture with Carlyle European Real Estate Fund, to acquire M3 Self Storage, which operates six prime storage locations in Amsterdam and Haarlem in the Netherlands.
The FTSE 250 company said it would invest in a 20% equity stake on completion for a consideration of €5m, and provide management services to the joint venture. Completion was expected to take place by the end of August.
LondonMetric Property has agreed to purchase and fund a new 232,000 square foot distribution warehouse for £24m, reflecting a yield on cost of 5.2%.
The company said the warehouse had been pre-let to FTSE 100 speciality chemical company Croda on a 20-year lease at a rent of £1.3m per annum, subject to annually-payable RPI-linked rental uplifts of between 1% and 3%. It said the warehouse, next to junction 36 of the M62, would be used as Croda's global distribution hub, with the tenant to invest a "significant" amount in a "state-of-the-art" automated facility.