London pre-open: Stocks to rise ahead of Sunak's budget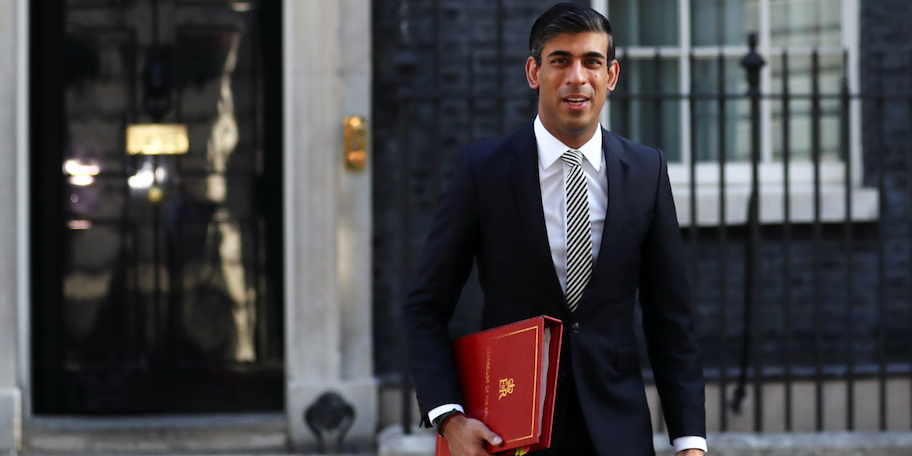 London stocks were set to rise at the open on Wednesday as investors eye chancellor Rishi Sunak's budget, much of which has already been leaked.
The FTSE 100 was called to open 47 points higher at 6,660.
CMC Markets analyst Michael Hewson said: "The furlough scheme is one area that is proving to be extremely expensive, which was due to end in April, and last night was announced that it had been extended through to the end of September. This is welcome but the Chancellor probably needs to go further by carrying over the cut in VAT to 5%, from 20% is also due to expire at the end of March.
"Business rates are another area the Chancellor is likely to need to have a look at, having implemented a holiday for the tax year just gone for aviation, restaurants, bars and other leisure venues, he is likely to have to do the same thing again, for the new tax year. Either that he could come up with a whole new tax regime for a sector that is likely to take a very long time to recover, though something like this can't just be dreamed up on the hoof.
"These are the key areas that the Chancellor needs to look at extending, or at least tweak given that a full economic re-opening is still some way off.
"Early indications suggest that most of these key measures are likely to be extended until another budget in November, when hopefully the economic outlook will be much clearer."
In corporate news, Persimmon said forward sales were 15% higher than a year ago as the housebuilder reported an 18% decline in annual profit.
Underlying pre-tax profit for the year to the end of December fell to £863m from £1.05bn as revenue dropped to £3.3bn from £3.7bn. Persimmon reported forward sales of £2.3bn and average private weekly sales for the first eight weeks of 2021 up 7%.
After paying a 110p per share dividend for 2020 the company said it intended to pay a total return of 235p per share to shareholders in 2021 subject to board review.
Insurer Hiscox swung to a full-year loss driven by the impact of the Covid-19 pandemic as gross written premiums were held steady.
The company reported a pre-tax loss of $268.5m, compared with a profit of $53m. Gross premiums written were maintained at $4bn "in challenging conditions". Covid-19 reserves were unchanged at $475m and no final dividend was declared.