London pre-open: Stocks to recover after heavy losses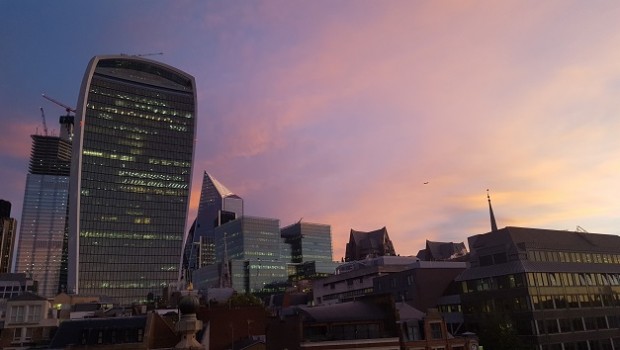 London stocks were set to gain at the open on Friday, recovering from two days of heavy losses.
The FTSE 100 was called to open 39 points higher at 7,045. In currency markets, the pound was up 0.1% against the dollar and the euro at 1.3236 and 1.1421, respectively, amid reports that Brexit negotiations are going well and a breakthrough could be achieved by Monday.
CMC Markets analyst David Madden said the slowdown in US inflation in September has helped to assuage investors' nerves a little, although the data did not prevent a move lower around the time European markets were closing on Thursday.
"US CPI dropped from 2.7% in August to 2.3% in September, and this was well received by investors as they are now a little less fearful the Federal Reserve will press ahead with their monetary tightening policy," said Madden. "It is worth noting that core CPI held steady at 2.2%, but it did miss the forecast of 2.3%. US government bond yields dropped on the back of the announcement, and the risk-off sentiment saw more money being ploughed into bonds."
However, Chinese trade figures out overnight may spark renewed worries about US tariffs, he said. The data showed that China's surplus with the US jumped to a record high of $34.13bn.
"This adds weight to President Trump's argument that the US needs to rebalance its trading relationship with the China," said Madden. "We could see traders have renewed fears about the possibility of the US imposing a fresh batch of tariffs on Chinese goods. It was reported that Beijing is not manipulating their currency, according to US Treasury staff, and that led to a relatively calm session in Asia."
In corporate news, Ashmore recorded net inflows of $1.9bn in the first quarter of its financial year as clients looked to take advantage of price volatility across emerging markets. The FTSE 250 fund manager grew assets under management by $2.5bn during the three months ended 30 September, up 3% to $76.4bn.
Hedge fund manager Man Group saw funds under management edge up to $114.1bn from $113.7bn in the past three months. There were net inflows of $0.4bn despite the previously announced $2.2bn infrastructure mandate redemption.
Technical products group Diploma said it was buying Actios SAS, the parent company of Gremtek Group, for an undisclosed sum.
Gremtek supplies own-branded protective sleeving and cable identification products to a broad range of industrial markets, principally in France, but also in Germany and elsewhere in Europe.
Logistics warehouse specialist Tritax Big Box said it was investing £89.3m in a new National Distribution Centre at Midlands Logistics Park in Corby.
The property is pre-let to BSH Home Appliances Limited, part of the Bosch Group. The development represents a net initial yield of 5.2% after acquisition costs.