London pre-open: Stocks to nudge up as pound slumps on Brexit woes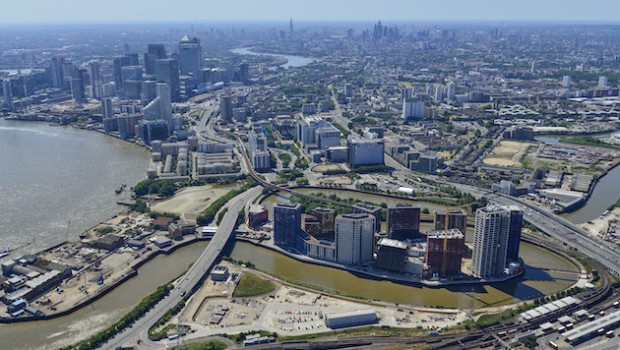 London stocks were set to nudge up at the open on Monday as sterling slumped amid renewed concerns about a Brexit deal.
The FTSE 100 was called to open three points higher at 7,250. Meanwhile, the pound was down 0.8% against the dollar at 1.2571 after European negotiators said Prime Minister Boris Johnson's Brexit plan was not good enough.
CMC Markets analyst Michael Hewson said: "Talks look set to continue today, however it is hard to see any other outcome than a delay to the October deadline, with the government forced to apply for an extension by the end of the week.
"What that means for the government of Boris Johnson by the end of this week, is anyone's guess, given his passionate refusal to countenance an extension."
Away from Brexit, relations between the US and China remained in focus after the two nations agreed a limited trade deal on Friday.
Hewson said: "While this week's tariff increases have been postponed, this was always going to be the low hanging fruit when it came to a potential de-escalation, while President Trump announced that any further trade progress was likely to come in phases, with the December tariff increases remaining very much on the table. So while things aren't likely to get any worse in terms of an escalation in the short term, they also haven't got any better, as all the existing tariffs remain in place."
In corporate news, Ferrexpo said it would "take any actions that are needed" in the interests of shareholders and the company over allegations surrounding chief executive and majority shareholder Kostyantin Zhevago.
Ukrainian investigators last week started a process to add Zhevago to an international wanted list after he did not appear for questioning about his former banking business last month.
"Meanwhile, the board has been informed that Mr Zhevago has not been served with any legal notice and Mr Zhevago strongly denies any allegations of wrongdoing," Ferrexpo said in a statement.
Mediterranean-focused Energean Oil and Gas said it was selling Edison Exploration & Production's UK and Norwegian subsidiaries to Neptune Energy Group for $250m in cash.
The sale is contingent on Energean completing its acquisition of Edison E&P, the company said on Monday, adding that it would pay up to $30m extra if production targets are met from the Glengorm discovery in the North Sea.
LondonMetric has sold an office and a distribution warehouse for a combined £11.6m, with both sales representing material premiums to the properties' book value.
The 21,000 square foot office in Leicester has been sold for £5.7m at a net initial yield of 6.0%, while the 84,000 square foot Doncaster distribution warehouse has been sold for £5.9m at a NIY of 7.0%.