London pre-open: Stocks to fall as Russia-Ukraine tensions grow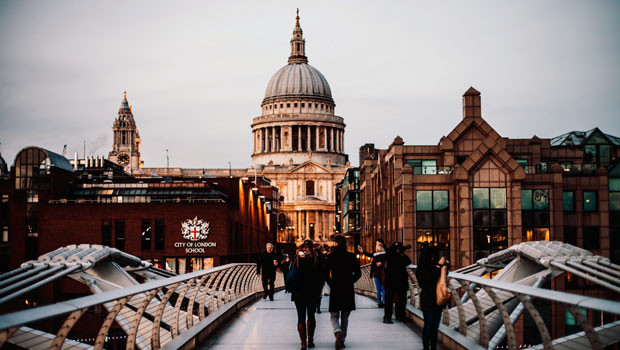 London stocks were set to fall at the open on Monday as tensions between Russia and Ukraine grow.
The FTSE 100 was called to open 24 points lower at 7,470.
CMC Markets analyst Michael Hewson said: "Investors appear to be spooked by several things, with weak company guidance only part of the story.
"For a start, the shift in tone from central banks would appear to suggest that they have belatedly started to become more concerned about how recent price surges might become more embedded than was thought to be the case only a few weeks ago. It's not hard to see why when you look at inflation levels that are now at levels last seen in the 1980's and 1990's
"We also have the added complication of a much more perilous geopolitical backdrop caused by escalating tensions on the Russia, Ukraine border. On Friday markets accelerated their falls on reports that the US was considering evacuating the families of its diplomats from the region over the risk of war, a story that was confirmed over the weekend, and which is unlikely to improve matters when markets in Europe open later.
"There is also the concern that China's determination to pursue a zero-covid policy when it comes to tackling its own Covid outbreaks could create the potential for much higher prices in the medium and longer term, and potentially well into next year."
On the macro front, investors will be eyeing Markit's services and manufacturing PMIs for January at 0930 GMT.
In corporate news, Computacenter forecast annual profits to be slightly in excess of £250m after a better-than-expected fourth quarter despite a higher pound and supply shortages.
Total revenue for the group grew by 23% including the effects of acquisitions made since the beginning of 2020, and by 27% in constant currency. Sales at its services unit posted their largest rise in two decades, while there was also strength from technology sourcing product sales which was more broadly based in 2021 than the previous year.