London pre-open: Stocks to edge up as investors eye Fed policy announcement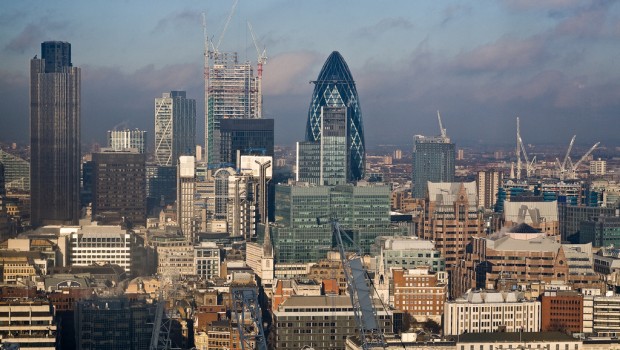 London stocks were set to edge higher at the open on Tuesday, with investors likely to remain cautious ahead of policy announcements from the Federal Reserve and the Bank of England this week.
The FTSE 100 was called to open 11 points higher at 7,368.
Ipek Ozkardeskaya, senior market analyst at London Capital Group, said: "The Fed will give its policy verdict on Wednesday and is expected to maintain its policy unchanged. However, markets are obsessed with the Fed's next move, since the Fed Governor Jerome Powell said that they are ready to cut the interest rates, if needed. The Fed expectations sharply moved from 'patient' to two-to-three rate cuts within the next twelve months.
"Now it is time to see whether Powell meant such a drastic policy shift. Despite the ongoing trade disputes and the weakness in the latest jobs report, the US economy grew just fine. The first quarter GDP printed 3.1% growth, while the unemployment rate is at two-decade lows. But some indicators hint that the good vibes in the US economy may not last."
On home shores, sterling came under pressure on Monday amid rising concerns about a hard or no-deal Brexit.
"The Brexit negotiations could take another turn under Johnson's lead; the rising probability of a no-deal exit should continue weighing on the pound," said Ozkardeskaya.
In corporate news, aerospace engineer Meggitt said it had a contract with US conglomerate Textron to supply of fire protection systems on the Cessna Denali and Skycourier platforms. Deliveries are scheduled to commence later this year.
No financial details were disclosed.
AstraZeneca and its partner MSD announced that the European Commission has approved 'Lynparza' (olaparib) as a first-line maintenance treatment for women with BRCA-mutated advanced ovarian cancer.
The pharmaceuticals giant said the licensed indication was as a maintenance treatment of adult patients with advanced BRCA1/2-mutated high-grade epithelial ovarian, fallopian tube or primary peritoneal cancer who were in response following completion of first-line platinum-based chemotherapy.
Interim pre-tax profits at storage firm Safestore fell 53% riven by a reduced gain on investment properties, the company said on Tuesday.
Statutory pre-tax profit fell to £38.2m from £81.9m in 2018.