London pre-open: Stocks to edge lower ahead of retail sales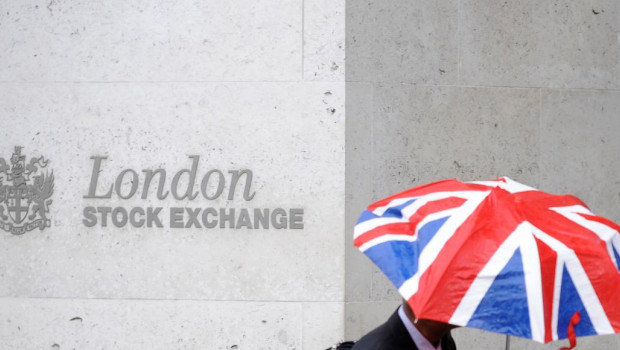 London stocks were set to edge lower at the open on Thursday as investors continued to keep an eye on Sino-US trade developments and looked ahead to the release of retail sales data.
The FTSE 100 was called to open 11 points lower at 7,340.
CMC Markets analyst Michael Hewson said: "Reports last night that the US, China talks had hit a snag in their talks to agree on specifics when it comes to agricultural purchases, also pointed to the difficulties in trying to square the circle of an agreement, and this particular area was supposed to be the easy bit, with intellectual property and other more thorny issues pushed into a phase two.
"We were told a few weeks ago that a phase one deal was close, and would be signed soon and yet here we are still finding problems around soybean and pork purchases, particular in terms of the actual amounts. And so the theatre goes on, with a deal unlikely to be signed off any time soon."
On home shores, retail sales figures for October are out at 0930 GMT.
In corporate news, BHP said it had appointed Mike Henry as its next chief executive, succeeding Andrew Mackenzie who was retiring at the end of the year.
Henry runs the mining giant's iron ore, coal and copper mines in Australia, and would start his new job in January.
AstraZeneca, alongside its partner MSD, announced that the US Food and Drug Administration (FDA) has accepted a new drug application and granted 'Priority Review' status for 'selumetinib' as a potential new medicine for paediatric patients aged three years and older with neurofibromatosis type 1 and symptomatic, inoperable plexiform neurofibromas.
The pharmaceutical giant said it was the first acceptance of a regulatory submission for an oral monotherapy for the treatment of neurofibromatosis type 1, which it described as a rare and incurable genetic condition.
Premier Oil said it expected full year production to be at the upper end of expectations as summer maintenance programmes were completed successfully and production returned to previous levels.
The company now said it expected production to be at the top end of a 75,000 – 80,000 barrel (boepd) guidance range.
Production for the year to October 31 averaged 79.4k boepd for the period, underpinned by continued group operating efficiency of 94%.
National Grid reported a 23% decline in interim profit before tax to £404m after revenue edged 1% lower to £6.29bn.
This slight reduction in turnover was driven by a 4% drop in sales from the energy transmission and distribution company's US operations to £3.89bn.
However, the company said it expected a good full year performance from its US business following the agreement of a number of regulatory filings, while its operations in the UK business remained on track to deliver continued outperformance.