London pre-open: Stocks to edge down ahead of trade talks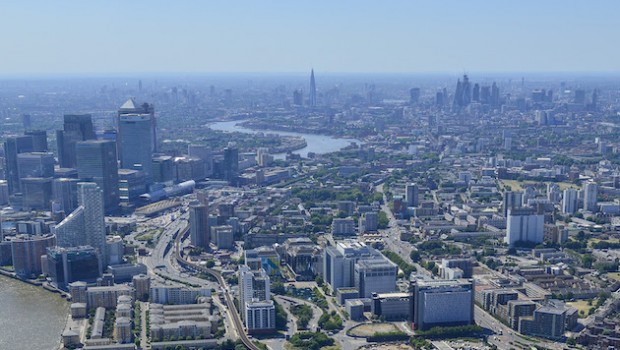 London stocks were set to edge lower at the open on Thursday as investors eye trade talks between the US and China later in the day.
The FTSE 100 was called to open nine points lower at 7,157.
CMC Markets analyst David Madden said: "Yesterday we heard that China is interested in brokering a partial trade deal, which helped stocks in Europe as well as the US. The positive signals from China are all well and good, but hopes aren't too high as certain topics are not up for discussion as far as China is concerned.
"Washington DC is not keen on China's industrial policy or the government subsidies, but Beijing is not willing to compromise on those topics so major progress is unlikely. China requested that the US doesn't impose tariffs later this month or in December as they are scheduled to do so, in exchange for an increase of agricultural purchases by Chinese firms. The Trump administration is keen to strike a broader trade deal, but if a small bit of progress is made in the next couple of days, it might just be a small component of the overall process."
On home shores, Brexit remained in focus after the EU's chief Brexit negotiator Michel Barnier said on Wednesday that reaching a deal would be "difficult but possible".
On the data front, industrial and production figures, trade balance and August GDP figures are all due at 0930 BST.
In corporate news, third quarter core earnings at paper manufacturer Mondi fell 18% year on year as demand remained soft and prices weakened compared with the first half of the year.
Underlying earnings before interest, tax, depreciation and amortisation came in at €383m compared with €466m in the same period last year and 9% lower than the second quarter's €423m.
"Lower average selling prices from the highs reached towards the end of 2018 and into early 2019, coupled with the anticipated lower forestry fair value gain, more than offset the benefits of our ongoing profit improvement initiatives," the company said.
Galliford Try said it had won contracts with two water companies worth around £340m to the company.
The company said it would provide construction services to Southern Water as part of a five year deal worth £240m to Galliford. A second similar deal with Yorkshire Water will bring in £100m.
Auto distributor Inchcape said it was selling its fleet solutions business to Japan's Toyota for total cash £100m in cash following the recent disposals of "less productive" dealerships in the UK, and retail-only disposals in Australia and China.
Dunelm reported a 6.4% increase in total like-for-like sales to £255.6 in its first quarter after online sales rose 35% to £35.7m.
The home furnishings retailer said it remained confident in full-year expectations and added that the period had seen its gross margin improve by approximately 130bps as a result of lower levels of clearance stock.