London pre-open: Stocks set to fall further as virus spreads through Europe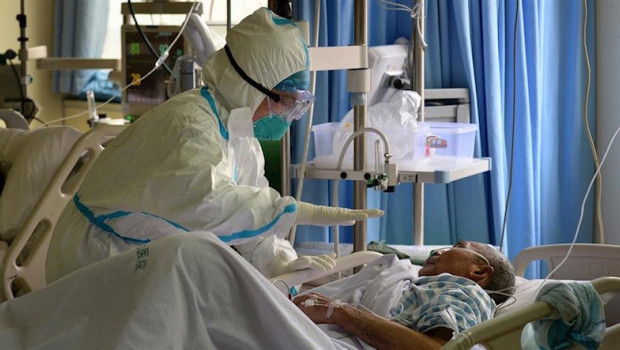 London stocks were expected to fall even further on Wednesday, as health officials sounded the alarm over the near-pandemic status of the ongoing outbreak of the Covid-19 coronavirus.
The FTSE 100 is expected to open 58 points lower, at 7,075 points, as sterling weakened against its primary trading pairs, falling 0.13% against the dollar to $1.2988 and 0.03% on the euro to €1.1948.
Overnight, the World Health Organisation warned that governments were "simply not ready" to tackle their own coronavirus outbreaks, as the virus spread further through Europe and UK officials announced plans for more widespread testing.
Bruce Aylward, who leads the joint WHO-China mission of experts, told the media that the success of authorities in the People's Republic in containing the infection had seen other governments take on a false sense of security.
Meanwhile, thousands of Britons were set to be tested by GPs for the virus, as the spread of cases in Europe led to the belief that there could be more cases in the UK than were currently known.
Mass surveillance was set to be introduced, with health officials also said to be mulling school closures and restrictions on transport.
"After such a big move [on Monday], volatility is not going to disappear immediately, and we should expect things to take a while to settle down," said IG chief market analyst Chris Beauchamp late on Tuesday.
"October's selloff happened over several days, and v-bottoms are a rarity, and it does not feel like we have hit a sufficiently high level of panic yet."
In equities, Taylor Wimpey reported results for 2019 in line with expectations, with "clear progress" against its strategic priorities.
The FTSE 100 housebuilder said it saw a 5% increase in group completions to 16,042 for the year ended 31 December, including joint ventures.
Its revenue increased 6.4% to £4.34bn, while operating profit slipped to £850.5m from £880.2m, which the board said reflected its volume growth, offset by rising build costs and flat house prices.
Rio Tinto, meanwhile, reported an 18% rise in full year underlying earnings on the back of soaring iron ore prices, offsetting lower shipments in 2019.
The company said it was prepared for the short-term impact to supply chains from the coronavirus outbreak.
Underlying earnings for the year to December 31 rose to $10.37bn from $8.81bn a year earlier.
HICL Infrastructure announced the acquisition of transmission assets associated with the Galloper Windfarm, located off the coast of Suffolk, by Diamond Transmission Partners - a consortium comprising it and Mitsubishi subsidiary Diamond Transmission Corporation.
The FTSE 250 company said the transaction was part of Tender Round 5 of Ofgem's Offshore Transmission Owner (OFTO) programme.
HICL previously announced its status as preferred bidder for the OFTO, alongside Diamond Transmission Corporation, in November 2018, with its investment totalling £13.6m, funded from its own cash resources.