London pre-open: Stocks set for higher start despite weak UK retail sales data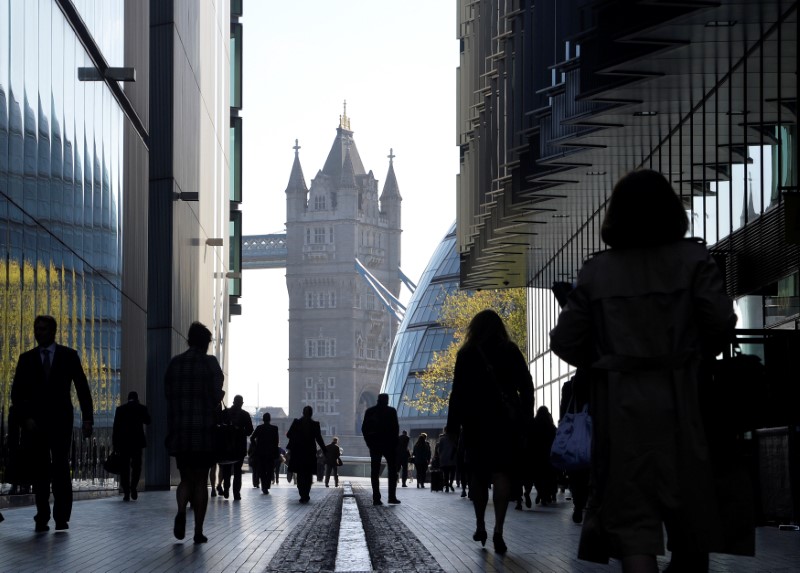 Stocks are set for a higher start despite the release of figures revealing an unexpected drop in UK retail sales for September, which underscored the uncertainty around the impact that the pandemic will have.
Echoing that assessment, Michael Hewson, chief market analyst at CMC Markets UK, told clients: "While European markets managed to post modest gains yesterday it is becoming increasingly apparent that there is little in the way of direction for equity markets at the moment.
"Investors are increasingly looking for a narrative, whether it be positive or negative to drive the next move, and are coming up empty handed.
"That's not to say there isn't anything to be concerned about, there are a number of things. Rising prices, debates about whether inflation is transitory, or persistent, whether the global economy is slowing, and whether central banks can look at tapering their bond buying programs, without sending ripples through the market."
As of 0740 BST, futures tracking the FTSE 100 were rising by 38.0 points to 7,069.0.
Against that backdrop, ahead of the start of trading, the Office for National Statistics reported a 0.9% month-on-month drop in UK retail sales volumes.
Economists had forecast a rise of 0.5%.
Commenting on the data, Samuel Tombs, chief UK economist at Pantheon Macroeconomics, said: "The near-term outlook for households' spending is overcast.
"At the same time, still-high levels of Covid-19 circulation likely will ensure that some households remain cautious about spending money on indoor services. Accordingly, we continue to think that households' spending will take until Q3 2022 to return to its pre-Covid peak."
Later in the session, the market spotlight is expected to shift towards the other side of the Pond, with the University of Michigan set to publish the preliminary results of its consumer confidence survey for September.
Worth noting, Friday is 'quadruple witching' day Stateside, as the quarterly expiry date for futures and options on individual stocks and indices is known in markets.
It is not uncommon for market volatility to pick up in the days and weeks preceding it.
Virgin Wines inks partnership with Moonpig
Virgin Wines UK, one of the UK's largest direct-to-consumer online wine retailers, announced that it had entered into a first of its kind partnership with Moonpig Group to launch a range of products with the UK's leading online greeting card and gifting platform.
Martin Sorrell's digital-only advertising group S4 Capital said it was buying technology services company Zemoga for an undisclosed sum. Sorrell, who founded ad giant WPP, said the move was a "significant first step towards building a third practice area around technology services". Zemoga provides product design, engineering and delivery services to clients including Bridgestone, Sony, Roku and Morningstar, he added.