London pre-open: Stocks seen up on positive Wall St cues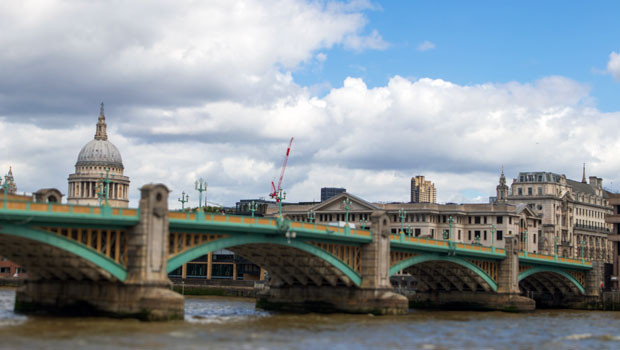 London stocks were set to rise at the open on Wednesday following a positive close on Wall Street, as investors digest the latest comments from US Federal Reserve chair Jerome Powell.
The FTSE 100 was called to open 40 points higher at 7,904.
CMC Markets analyst Michael Hewson said: "European markets underwent a mixed session yesterday constrained somewhat by uncertainty ahead of scheduled comments from Fed chairman Jay Powell, where he was expected to strike a slightly different and more hawkish tone in the wake of Friday's bumper US jobs report.
"Despite the uncertainty the comments were a bit of a damp squib, with Powell reiterating his comments about disinflationary trends being seen, while also insisting that the Fed still has some way to go to get inflation back to target, and that it could take until next year to do so.
"In short Powell's comments were only slightly more hawkish than his press conference remarks, however US markets didn't seem to care that much, finishing the day strongly higher even as bond yields remained steady at their recent highs.
"This resilience in the US looks set to translate into a positive European open later this morning."
In corporate news, housebuilder Barratt Developments reported a rise in interim profits but said net reservations in January had fallen 45% as buyers started to withdraw from the market due to rising interest rates and mortgage costs.
The company posted pre-tax profits of £501.5m, up 15.9%, with revenue up 24% to £2.8bn.
Net private reservations per average week from January 1 - 29 were 0.49 compared with 0.90 in the equivalent period in 2022, reflecting the more tentative demand.
Forward sales at the end of January fell to 10,854 homes from 15,736 in 2022.
Elsewhere, water supply company Severn Trent said it had continued to deliver "a strong service" for its customers despite the driest summer on record and a "challenging" winter.
Severn Trent said there has been "no material changes" to its current year business performance or outlook since its interim results on 22 November and noted that its guidance for 2022-23 remained unchanged.
Based on its initial view, the FTSE 100 group said it was confident in its ability to achieve four-star status in the Environment Agency's 2022 environmental performance assessment - the fourth consecutive year it has achieved the highest rating.