London pre-open: Stocks seen up on Asian cues; eyes on Theresa May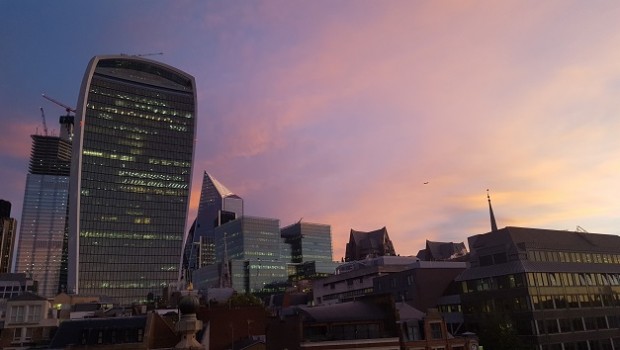 London stocks were set for a firmer open on Tuesday, taking their cue from an upbeat session in Asia.
The FTSE 100 was called to open 19 points higher at 7,143.
All eyes will be on Prime Minister Theresa May as she addresses MPs later in the day as she attempts to get more time to resolve issues around the Irish backstop by pledging a meaningful vote on 27 February.
CMC Markets analyst Michael Hewson said: "This probably won't be particularly well received by a lot of pro EU MPs however their last attempt to bind the Prime Minister's hands failed a few weeks ago, fell short and playing the same trick again doesn't look like it has the numbers this time either.
"Further delay is unlikely to be welcomed by business, however the Prime Minister appears determined to push her deal to the wire, given the lack of a parliamentary majority for any other options. This continued brinkmanship has seen the pound slip to a three week low against the US dollar. "
In corporate news, Indivior said it will petition the US Supreme Court to block a decision by the Court of Appeals of the Federal Circuit to allow other companies to sell their generic versions of its anti-opioid treatment.
The FTSE 250 company said it assumes that both Dr Reddy's Laboratories and Alvogen Pine Brook will both launch their copycat versions of its Suboxone Film "at risk" of pending court judgments that they are infringing on Indivior's patents.
Stagecoach confirmed that its subsidiary, East Midlands Trains, has agreed a new short-term rail franchise with the Department for Transport.
The passenger transport operator said the new franchise would commence on 3 March, and run until at least 18 August, ahead of a decision on the operator of the next long-term franchise. It said the DfT had the discretion to extend the franchise by up to 24 weeks on terms that had already been agreed.
CYBG said that its wholly-owned subsidiary Clydesdale Bank has entered into a joint venture with Salary Finance, to add an "innovative channel" to CYBG's personal lending business.
The company said Salary Finance would provide the joint venture with all of the services required for its business, including loan origination and management, marketing, cash management and other corporate services. It said the venture would be complementary to CYBG's existing product plans, and would provide an incremental opportunity to develop the company's unsecured loan business within risk appetite.