London pre-open: Stocks seen up but quiet trading expected amid US holiday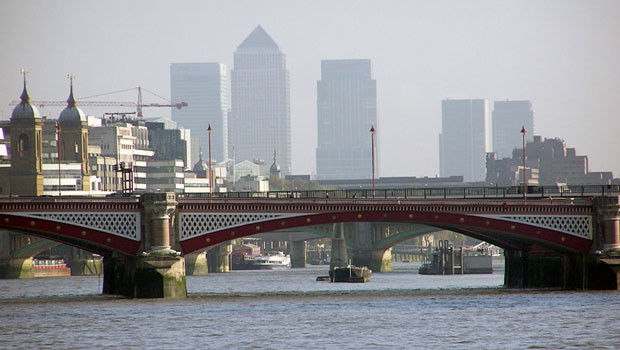 London stocks were set to rise at the open on Thursday, although trading was expected to be fairly quiet due to the Thanksgiving holiday in the US.
The FTSE 100 was called to open 15 points higher at 7,301.
CMC Markets analyst Michael Hewson said: "European markets underwent another mixed session yesterday with the DAX falling to a three-week low over concerns that the new German government, under new Chancellor Olaf Scholz, could be on the cusp of implementing another full-scale lockdown.
"The FTSE 100, on the other hand managed to close higher for the third day in a row, helped by resilience in the energy sector, as oil prices closed near one-week highs.
"US markets, after slipping lower in initial trading yesterday, led by the Nasdaq, managed to recoup their early losses, and finish the day higher ahead of today's Thanksgiving holiday break.
"With that in mind today's European market session, while set to see a positive start, could well be a subdued affair as the day progresses, with most of the attention likely to be on how the new German government deals with the Covid emergency unfolding across its health system."
In corporate news, Hochschild Mining said it welcomed the Peruvian government's u-turn on a decision to close the company's mines if legal requirements were met.
Investors dumped the stock on Monday after Lima said four mines in Peru's southern Ayacucho region, which included Hochschild's flagship Inmaculada operation, would be closed as soon as possible.
However, it quickly switched tack on Wednesday after talks with the National Society of Mining, Petroleum and Energy.
Chief executive Ignacio Bustamante said he welcomed the "clarification" which would allow the our Inmaculada and Pallancata mines continue to operate "without further uncertainty".
Mitchells & Butlers said it returned to profit after Covid-19 restrictions were lifted but the pub operator warned that rising energy costs and wages would affect its results in the current year.
The company's pre-tax loss narrowed to £42m in the year to 25 September from £123m a year earlier as revenue fell to £1.07bn from £1.48bn. Adjusted operating profit fell to £29m from £99m.
M&B said profitability and cash generation had been restored since restrictions were lifted in July. Like-for-like sales rose 2.7% in the first eight weeks of the current year compared with 2019.
But the FTSE 250 group said higher utility and employment costs were affecting the hospitality sector and there would be a "residual impact" on its performance this year.