London pre-open: Stocks seen up as pound falls to all-time low vs dollar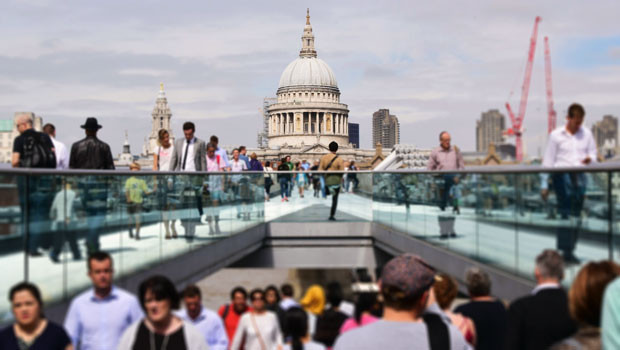 London stocks were set to rise at the open on Monday following heavy losses at the end of the previous week, as sterling slid to a record low against the dollar.
The FTSE 100 was called to open around 17 points higher at 7,036.
Meanwhile, the pound plunged to a record low against the US dollar in Asian trade, falling to $1.03 - a level not seen since Britain went decimal in 1971.
Susannah Streeter, senior investment and markets analyst at Hargreaves Lansdown, said: "'The pound has been on a fast downwards track of a rollercoaster, plunging to record lows yet again this morning, as confidence in the government's economic management continues to evaporate.
"The fresh bout of panic appears to have been brought on by rumours that the Bank of England may step in with an emergency rate hike to try and shore up support. But comments by Chancellor Kwasi Kwarteng that he will go even further with historic tax cuts, which are already being criticised as reckless, have added to the anxiety. The worry is that not only will borrowing balloon to eye watering levels, but the fires of inflation will be fanned further by this tax giveaway, which offers higher earners the bigger tax break."
Streeter noted that sterling has now stabilised at around $1.05 but said all eyes will be on the currency pair as trading begins in Europe this morning.
In corporate news, retail group Frasers said it now intends to make a mandatory offer for MySale after procuring 48.5% of the company's stock, including the shareholding of former chairman Carl Jackson.
"Frasers believes that accepting the offer will provide MySale shareholders with the opportunity to achieve an immediate liquidity event," the company said.
"Frasers also believes that a price of 2 pence per MySale share for any MySale Share during the 12 months prior to the date of this announcement reflects a fair valuation."
Consumer goods giant Unilever revealed that chief executive Alan Jope will retire from the company at the end of 2023, after five years in the role.
Unilever said it will immediately commence a formal search for Jope's successor, looking at both internal and external candidates.