London pre-open: Stocks seen up as investors eye Fed announcement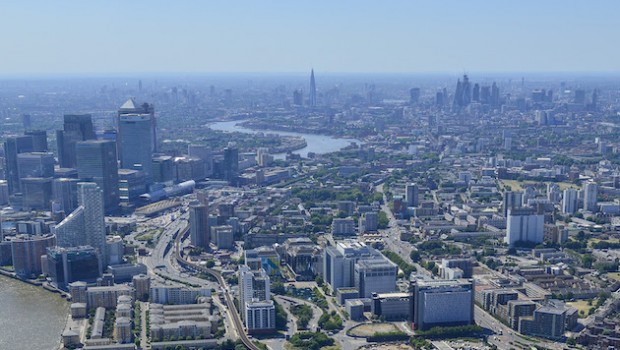 London stocks were set for a firmer open on Wednesday, taking their cue from a positive session on Wall Street as investors eyed the latest policy announcement from the Federal Reserve.
The FTSE 100 was called to open 20 points higher at 7,500.
CMC Markets analyst David Madden said: "Yesterday there was a turnaround in sentiment despite a worsening of the coronavirus situation. European as well as US equity markets rebounded from the brutal declines of Monday. The positive moves took place despite a deepening of the health crisis.
"During yesterday's session the Chinese central bank claimed it was willing to use the tools it has at its disposal in order to counteract any negative impact on the economy. The institution made it clear it would only intervene should action be required. The update helped ease some of the fears that traders had.
"Stocks in Hong Kong were playing catch-up overnight as it was the first day back after the Lunar New Year holiday, and the market sustained heavy losses, but it is now off the lows of the session."
The Fed rate announcement is due at 1900 GMT.
Neil Wilson, chief market analyst at Markets.com, said: "We expect no change to the fed funds rate and for the FOMC statement to describe policy appropriate. Market pricing indicates no chance of a cut. The emergence of the coronavirus in China will warrant a degree of caution in the outlook from the Fed, whilst there is little upward pressure on prices to suggest a shift in the FOMC's stance.
"The signing of the US-China trade deal only confirms priors and doesn't materially alter the outlook from last month."
In UK corporate news, miner Fresnillo reported a year-on-year fall in gold and silver production on the back of expected lower grades from its operations.
The company forecast 2020 Silver production of 51m – 56m ounces, including Silverstream. and gold production in the range of 815 to 900 koz.
Quarter-on-quarter production rose as Fresnillo began to see the impact of its performance improvement plan, which included intensive infill drilling to "improve the certainty of the geological model, dilution control and raising development rates".
Alternative asset and corporate services provider Sanne Group said it continued to benefit from structural growth in demand for services to alternative asset managers in its full-year trading update.
The FTSE 250 company said it expected to report full-year revenue growth of around 16% for the year ended 31 December, primarily driven by strong double digit growth rates in the EMEA, Asia Pacific and Mauritius, and North America segments.
It said its Channel Islands book delivered a "broadly flat" result, following the previously announced headwinds in the private client and corporate businesses.