London pre-open: Stocks seen up amid renewed optimism over Sino-US relations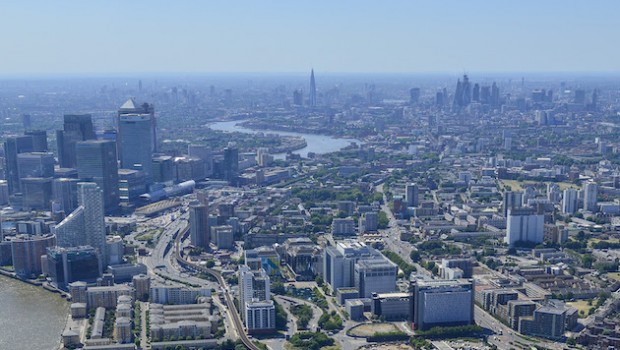 London stocks looked set to rise at the open on Thursday amid renewed optimism over Sino-US trade relations, as investors eyed the latest policy announcement from the European Central Bank.
The FTSE 100 was called to open 37 points higher at 7,375.
CMC Markets analyst David Madden said: "In a further development to the trade situation, the US was due to impose tariffs on $250 billion worth of Chinese imports on 1 October, and that has been delayed until 15 October. The announcement largely helped stocks in Asia overnight.
"Today's ECB meeting has been at the forefront of traders' minds all week. The ECB are expected to loosening monetary policy. The base rate is expected to be kept on hold at 0.0%, and the deposit rate is currently -0.4%, and there is speculation it will be cut even further, in a bid to encourage banks to increase lending. There is also talk of a government bond buying scheme being announced too, but traders remain divided over what the central might reveal."
Investors will also be digesting the latest survey from the Royal Institution of Chartered Surveyors, which showed that the net balance of surveyors reporting that house prices have risen over the last three months increased to -4 in August from -9 in July. Analysts had been expecting a reading of-10.
Pantheon Macroeconomics said: "House prices still appear to be rising, just, despite the dampening impact of Brexit uncertainty on the market."
In corporate news, British American Tobacco said it was axing 2,300 management jobs as it looked to simplify its structure and reinvest the savings in developing new products such as vapour, tobacco heating and oral tobacco.
The company said more than 20% of senior roles would be affected with the redundancies expected to be completed by January 2020.
Energean Oil & Gas reported a 52% jump in interim revenue to $40.0m but cut full year production guidance from between 4,300 and 4,800 barrels of oil per day to between 3,400 and 3,600 bopd after its Greek wells were forced into temporary shutdown during July.
The company also cut capital expenditure guidance from as high as $120m to between $70m and $80m after being unable to perform well maintenance operations or intervention activities to maintain or alter production.