London pre-open: Stocks seen up after Thursday's losses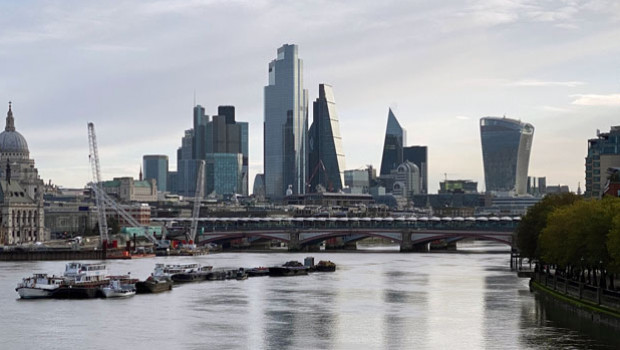 London stocks were set to rise at the open on Friday following heavy losses in the previous session on the back of worries about a global growth slowdown.
The FTSE 100 was called to open 70 points higher at 7,303.
CMC Markets analyst Michael Hewson said: "European markets finished a roller-coaster day firmly lower, although well off the lows of the day, as did US markets, with the Nasdaq 100 falling to an 18-month low, rebounding from the 11,700 level, which is a 50% retracement of the entire up move from the 2020 lows to the record highs from November last year.
"The rebound off the lows in the US has followed through into a rebound in Asia markets and looks set to translate into a higher European open as this week's volatility looks set to continue."
In corporate news, company software provider Sage Group reported flat interim profits and revenue as organic growth in all regions was offset by disposals and foreign exchange headwinds.
The company said pre-tax profit for the six months to March 31 fell 1% to £189m and revenue slipped to £934m from £937m.
Wholesale power firm ContourGlobal said on its diversified business remained "resilient and well positioned" despite "unprecedented turbulence" in global energy markets.
ContourGlobal stated it performed ahead of the internal expectations during the first quarter and, as a result, confirmed its first quarter dividend payment of USD 4.9115 cents per share, representing a 10% year-on-year growth, underpinned by "strong operating cash flows" and a 15% year-on-year growth in adjusted underlying earnings to $208.0m.