London pre-open: Stocks seen up after Powell comments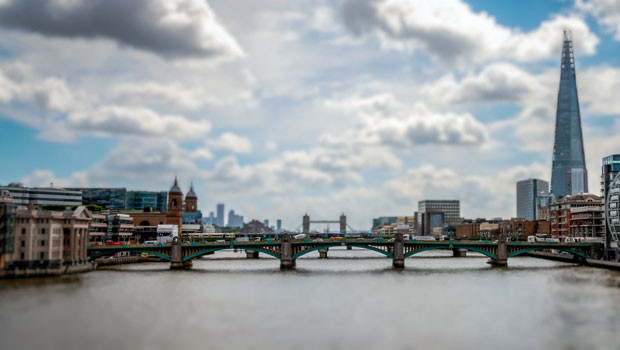 London stocks were set to rise at the open on Thursday following a surge on Wall Street, after Fed Chair Jerome Powell suggested the pace of rate hikes might ease as soon as this month.
The FTSE 100 was called to open 40 points higher at 7,613.
Danske Bank said: "Following four consecutive hikes in the Fed fund's target rate this year Fed Chair Jerome Powell yesterday indicated that the forthcoming December hike will be of a smaller size of 50bp.
"Powell once again referred to the importance of risk management in setting Fed policy. Meanwhile, while this rhetoric previously has been used in the context of the risk of not tightening enough it was now used in the context of the risk of overtightening. Fed's confidence in bringing inflation down seems to have risen and Powell expressed guarded optimism on the prospects for a soft landing of the US economy."
On home shores, investors will be mulling over the latest data from retail consultancy Springboard and the British Retail Consortium, which showed that retail footfall sparked in November, boosted by Black Friday, although it remains well below pre-pandemic levels.
Footfall rose 4.3% year-on-year in the four weeks to 26 November.
However, once the impact of Black Friday was stripped out, the increase was nearer to 2.5%. Overall growth has also now slowed for four consecutive months, from July's 15.6% jump.
On high streets, footfall increased 5.6% - down from October's 7.8% jump - while it rose 5% in shopping centres and by 0.7% in retail parks.
Compared to the same month in 2019, however, overall footfall was down 11.1%, following a 9.8% year-on-three-year slide in September.
Surging inflation and higher interest rates have hit consumer confidence and left retailers braced for a difficult Christmas, as hard-pressed households rein in spending.
In corporate news, components maker Essentra said it had bought Wixroyd Group, a UK supplier of industrial parts for the engineering sector, for an initial £29.5m with a further £7m potentially payable on a deferred earn-out basis.
Elsewhere, Rotork said it has appointed Dorothy Thompson as independent non-executive director and chair designate.
Thompson joins the board with immediate effect and will succeed Martin Lamb as chair when he steps down at the annual general meeting on 28 April 2023 after nine years on the board.