London pre-open: Stocks seen steady after Monday's gains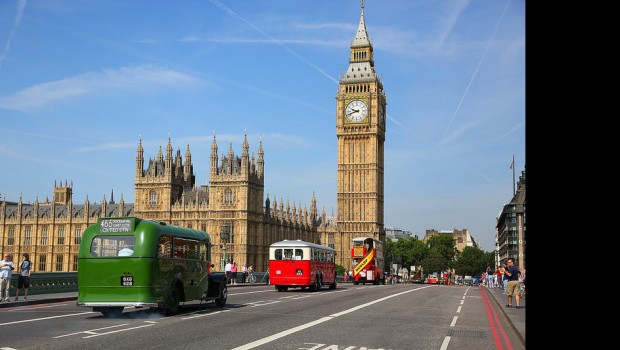 London stocks were set for a steady open on Tuesday following healthy gains in the previous session, as investors eye this week's Jackson Hole Symposium.
The FTSE 100 was called to open unchanged at 7,190.
CMC Markets analyst Michael Hewson said: "The recent stabilisation in equity markets owes more to a rebound in bond yields than to any optimism over a stabilisation in the US, China trade situation.
"It still remains highly unlikely that we will see a speedy resolution here and there remains a real risk that President Trump may turn his attention to the European Union given his remarks last week that the EU treats the US worse than China, when it comes to trade.
"That being said US markets managed to close higher for the third day in a row after the US government delayed restrictions on Huawei for another 90 days, however they closed off their highs as some late caution set in and this is likely to translate into a flat open for European markets this morning, after markets in Asia also traded cautiously as China's new floating loan rate changes came into effect."
On the UK data front, the CBI industrial trends survey is at 1100 BST.
In corporate news, BHP posted its best full year figures for five years and handed out a record dividend as it cashed in on higher commodity prices.
Underlying profit rose to $9.12bn from $8.93bn year on year, but was still lower than expectations of $9.4bn.The company announced a dividend of 78 cents a share, meaning that it will hand back $3.9bn to investors in addition to $17bn already announced.
Persimmon reported drops in interim revenue and profit before tax to £1.75bn and £509.3m respectively, though this was in line with expectations as the business focused on improving the quality and service delivered to its customers.
Meanwhile, the housebuilder reported that it stands in a strong position to take advantage of high levels of employment, low interest rates, and a competitive mortgage market, even as Brexit uncertainty lingers.
AstraZeneca announced positive results from the phase 3 'DAPA-HF' trial, which it said showed that 'Farxiga' (dapagliflozin) met its primary composite endpoint, with a statistically-significant and clinically-meaningful reduction of cardiovascular death or worsening of heart failure compared to placebo.
The pharmaceuticals giant said the trial was conducted in patients with reduced ejection fraction on standard of care treatment, including those with and without type-2 diabetes. It said the safety profile of Farxiga in the DAPA-HF trial was consistent with the "well-established" safety profile of the medicine.