London pre-open: Stocks seen muted; retail footfall sees strong growth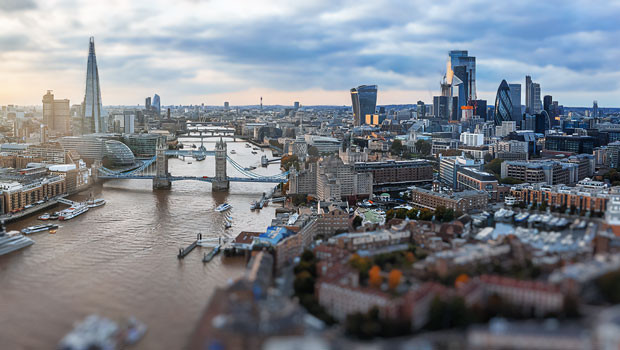 London stocks were set for a muted open on Wednesday following a mixed US session.
The FTSE 100 was called to open just five points higher at 7,762.
Investors will be digesting the latest retail industry research out earlier, which showed that UK footfall saw strong growth during 2022, although it remains below pre-pandemic levels.
According to retail consultancy Springboard, footfall fell 14.2% in 2022 compared to 2019. Within that, high streets saw a 16.9% decline and shopping centres a 18.8% slide. Footfall eased 3.7% in retail parks.
Compared to 2021, overall footfall sparked 42%, with a 51.2% jump on high streets, a 52% increase in shopping centres and a 11.7% improvement in retail parks. However, while 2022 was the first restriction-free year since the start of the pandemic, in 2021 the UK was in lockdown for the first four months of the year with all bar essential retail closed.
Online spending habits also shifted in 2022, Springboard noted. In February 2021, 65% of clothes and footwear spending was carried out online, compared to 20.5% in January 2020. But by the end of 2022, just 24.9% of clothes and footwear spending happened online.
Springboard said footfall throughout 2022 had been in line with its forecasts, and marked a "slow but steady" post-pandemic recovery for retail destinations.
Looking to the current year, Diane Wehrle, insights director, said the cost of living crisis, including inflation, was set to continue throughout 2023 and beyond.
"Inevitably, this will act as a constraint to the number of trips make to retail destinations, as household budgets come under increasing strain," she noted.
"Alongside this, however, is the positive trend for the desire of shoppers to return to shopping in store, evident in the reduction in the significance of online spending and the steady recovery in footfall towards the 2019 level."
In corporate news, budget airline easyJet said it expected to beat full-year profit expectations as it narrowed losses in the first quarter and forward bookings into the summer surged.
The carrier said pre-tax losses for the three months to December 31 came in at £133m against a loss of £213m when Covid travel restrictions were in force.
"Whilst we remain mindful of the uncertain macroeconomic outlook across the globe, based on current high levels of demand and strong bookings, easyJet anticipates beating the current market profit expectations for 2023," the company said in a trading statement.
Elsewhere, JD Wetherspoon reported a jump in first-half sales on Wednesday, although they remain below pre-pandemic levels.
The FTSE 250 pubs group said like-for-like sales in the 25 weeks to 22 January 2023 were 13.1% higher than the same period a year ago, but down 0.7% on the six months to 26 January 2020.
Over the key festive season, sales were ahead 17.8% in the 12 weeks to 22 January 2023. A number of pandemic restrictions remained in place in December 2021.
Compared to the 12 weeks to 26 January 2020, like-for-like sales fell 2.0%.