London pre-open: Stocks seen muted; gambling shares in focus as betting machine stakes cut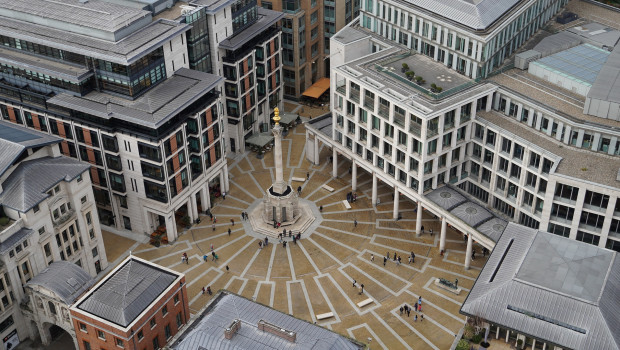 London stocks were expected to see a muted start on Thursday as the pound gained on a report that the UK could stay in the customs union, while gambling shares were likely to be in focus as betting machine stakes are set to be cut.
The FTSE 100 was expected to open four points lower at 7,730, underperforming its European peers as sterling jumped on a report that the UK could stay in the European customs union.
Jasper Lawler at London Capital Group said: "A report in the Telegraph was responsible for sending the pound higher, after it suggested that the UK was prepared to tell Brussels that it will stay in the customs union beyond 2021. A potential soft Brexit has lifted the pound 0.4% higher in trading overnight, wiping all of the losses from the previous session. Should the report be confirmed as true then this rally could have a lot further to go, but right now traders are awaiting some form of confirmation.
"Whilst European bourses are pointing to a mildly stronger start, the FTSE is expected to lag behind its peers owing to the stronger pound. Full year earnings from Mothercare will keep attention on the battered high street, whilst Royal Mail will also be posting its last full year results under outgoing Moya Greene, expect the focus to be on forward guidance for 2019."
On the corporate front, gambling stocks were likely to be in focus after it emerged that the maximum stake on fixed-odds betting terminals (FOBTs) will be reduced to £2 under new rules unveiled by the government on Thursday.
"The government wants to reduce the potential for large losses on FOBT (category B2) machines and the risk of harm to both the player and wider communities," said Sports Minister Tracy Crouch.
"Following analysis of consultation responses and advice from the Gambling Commission, the government believes that a cut to £2 will best achieve this."
Currently, people can bet up to £100 every 20 seconds on electronic casino games such as roulette.
Ocado Group has won a contract with US grocery giant Kroger to exclusively provide its online grocery expertise across multiple distribution warehouses across America.
Kroger will buy a 5% stake in the FTSE 250 company as well as paying monthly exclusivity and consultancy fees that Ocado said will "offset in part" the total fees expected to be agreed, while the pair will sign a services agreement including loans to fund the building of "multiple" warehouses across the US.
National Grid reported a 4% improvement in underlying operating profit in its full-year results on Thursday, to £3.5bn, and a 6% rise in constant currency, while its statutory operating profit was ahead 9%, also at £3.5bn.
The energy infrastructure operator said its underlying earnings per share were 60.4p for the year to 31 March - a rise of 3% on 2017 when adjusted for the separation of the Cadent gas distribution business on a proforma basis.