London pre-open: Stocks seen muted ahead of mini-budget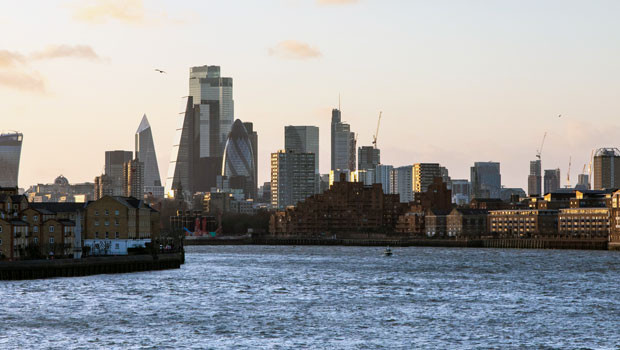 London stocks were set for a muted open on Friday as investors eyed the mini-budget.
The FTSE 100 was called to open unchanged at 7,159.
CMC Markets analyst Michael Hewson said: "Today's European open looks set to be a positive one as we come to the end of what looks set to be another negative week for markets in Europe."
As far as the mini-budget is concerned, Hewson said: "At the very least we'll see the national insurance rise that was so heavily criticised in April reversed, from November, while the corporation tax rise that was due to take effect next year will be cancelled.
"Other trial balloons this week have been cuts to stamp duty and the removal of the cap on bankers' bonuses, which suggest a focus in areas that probably aren't a high priority at this moment in time.
"Rather than focussing on stamp duty, it would be more helpful in the move towards renewables to encourage or mandate the installation of solar panels on all new house building projects, as one example, in order to help reduce carbon footprints, and improve the energy efficiency of the housing stock.
"What would be more helpful would be an overhaul of the business rates system, as well as simplifying the way online businesses pay tax, relative to their bricks and mortar peers. While this hasn't been leaked it doesn't mean that the Chancellor might not be forthcoming when it comes to what he has up his sleeve later today."
Ahead of the budget, investors will be mulling the latest survey from GfK, which showed that UK consumer confidence has tumbled to fresh lows as the cost-of-living crisis continues to weigh heavily.
The GfK Consumer Confidence Index fell five points in September to a record low of -49, the worst overall index score since records began in 1974.
Within that, the personal financial situation index for the next 12 months, which measures consumers' expectations, slid nine points to -40, while the general economic situation index for the next year lost eight points to -68.
The major purchase index, which indicates how likely consumers are to spend on big ticket items, was unchanged at -38.
Joe Staton, client strategy director at GfK, said the falls seen on the forwarding-looking indices were "especially worrying".
He continued: "These numbers are where many forecasters look for signs of economic optimism among consumers, and the results deliver very bad news in that respect.
"Consumers are buckling under the pressure of the UK's growing cost-of-living crisis, driven by rapidly rising food prices, domestic fuel bills and mortgage payments. They are asking themselves when and how they situation will improve."
In corporate news, engineering company Smiths Group said full-year organic revenues and pre-tax profits had grown ahead of expectations amid "high demand" across the majority of its end markets.
Smiths stated that organic revenues had increased 3.8% to £2.56bn, marking a fifth consecutive quarter of growth, while pre-tax profits surged 263.2% to £1.03bn.
Drugmaker AstraZeneca said that Ultomiris, its long-acting C5 inhibitor, had received EU approval to be used in the treatment of adult patients with generalised myasthenia gravis, a rare autoimmune neuromuscular disease.
AstraZeneca stated that the European Commission's decision, which comes on the back of results from its CHAMPION-MG Phase III trial, marked the first and only approval for a long-acting C5 complement inhibitor for the treatment of gMG in Europe.