London pre-open: Stocks seen lower on Super Thursday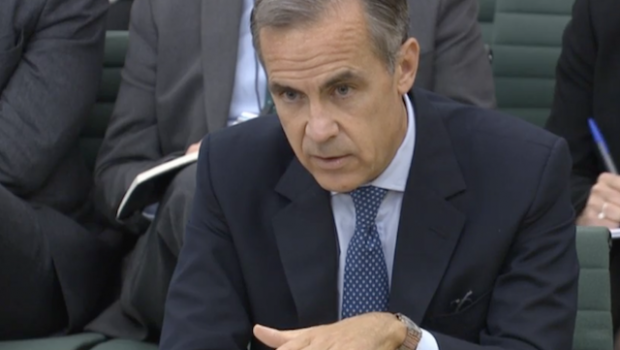 London stocks were set for a negative open on Thursday amid ongoing market volatility, as investors eyed the latest minutes, rate announcement and quarterly Inflation Report from the Bank of England at midday.
The FTSE 100 was called to open 54 points lower at 7,225.
CMC Markets analyst Michael Hewson said: "As a result of last night's late US sell-off markets in Europe are still set to open lower this morning as investors continue to digest the impact of recent price moves. While yesterday's moves were slightly more orderly, it appears to be far from clear that the recent increase in volatility has subsided.
"When markets undergo the magnitude of volatility seen over the past few days, there are bound to be additional aftershocks in the days afterwards, which means that we will continue to see choppy price moves in the days ahead."
He said the BoE rate decision isn't expected to offer too many surprises, so the main steer for the next move in the pound will come from Governor Carney's assessment of the UK economy.
"Markets will also be looking for any further steers on the outlook for wages growth, as well as productivity which has also started to show signs of improving.
"It will be in the area of wages that markets could well focus most of their attention, particularly in light of last week's strong US wages numbers, which has made bond markets globally particularly susceptible to how policy makers view the outlook for them."
On the corporate front, Compass served up a first quarter update showing improved revenue growth but the catering group said UK cost pressures were "above average".
As a result of strong sales around the world, the FTSE 100 group expects organic revenue growth will be "above the middle" of its 4-6% target for the full year.
Smith & Nephew reported a 17% rise in annual profit as the medical products company sold more knee implants and grew strongly in emerging markets.
Operating profit for the year to the end of December increased to $934m (£672m) from $801m as revenue rose 2% to $4.8bn.
ViiV Healthcare, the global specialist HIV company majority-owned by GSK, with Pfizer Inc. and Shionogi Limited as shareholders, announced that it has filed patent infringement litigation against Gilead Sciences over bictegravir in the United States and Canada. The company said it was seeking to prove that Gilead Sciences' triple combination HIV drug containing the HIV integrase inhibitor bictegravir was infringing on ViiV Healthcare's patent, covering dolutegravir and many other compounds that include dolutegravir's unique chemical scaffold.