London pre-open: Stocks seen lower as China protests dent sentiment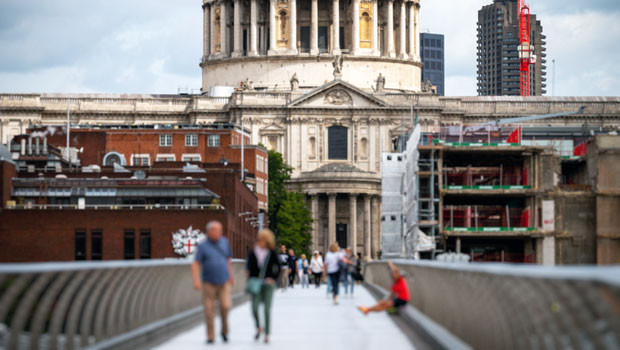 London stocks were set to fall at the open on Monday following a weak session in Asia, amid anti-lockdown protests in China.
The FTSE 100 was called to open 32 points lower at 7,454.
CMC Markets analyst Michael Hewson said: "Last week saw an eighth successive weekly gain for the DAX, and fresh five-month highs, with the German index closing in on the peaks seen back in June. The FTSE 100 also finished strongly, closing just shy of the 7,500 level.
"While equity markets continued to hold up well, we've seen bond yields continue to come under pressure, with US 10-year yields closing at 7-week lows.
"Even UK gilt yields, which only a few weeks ago were well above 4%, have slipped back to levels last seen in August, as concerns about sharply rising inflationary pressure continue to ease.
"The past few weeks have seen a remarkable shift in tone from the lows seen back in October, with a strong recovery being also seen in US equity markets, with the S&P500 trying to break above its 200-day SMA for the first time March this year.
"Asia markets have also seen a decent recovery, however that is being tempered this morning by civil unrest in China over fresh anti-Covid restrictions which has prompted further weakness in commodity markets this morning. This in turn looks set to translate into a lower European open, over concerns that the unrest could prompt a stricter crackdown by Chinese authorities in response."
In corporate news, mining company Rio Tinto has reached an agreement with traditional land owners after the destruction of sacred rock shelters at the Juukan Gorge in Western Australia two years ago.
Neither side disclosed financial terms for the deal, but Rio will fund a foundation to be led and controlled by traditional owners, focusing on education, training opportunities and financial independence through businesses development.
The miner blew up the gorge to access iron ore, despite warnings. Subsequent outrage over the vandalism led to Australia's government planning heritage protection laws.
Elsewhere, car dealership Inchcape said chief financial officer Gijsbert de Zoeten has voluntarily tendered his resignation and will be standing down with immediate effect.
"This follows an incident at a recent event where, through a lapse in judgement, he displayed personal behaviour falling short of the high standards expected of the leadership of the group," it said.
Inchcape said his is unrelated to the company's financial performance or strategic direction, including the Derco acquisition.