London pre-open: Stocks seen lower amid concerns about Evergrande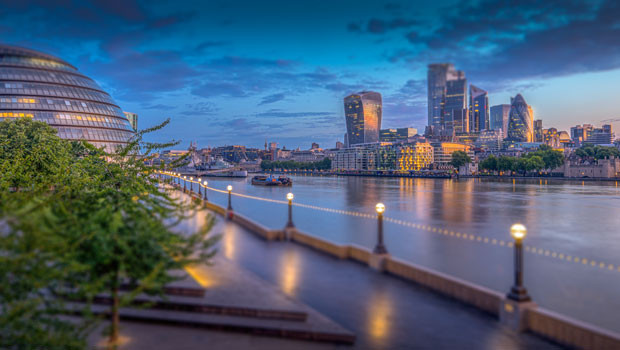 London stocks were set to fall at the open on Thursday amid concerns about Chinese property group Evergrande.
The FTSE 100 was called to open 20 points lower at 7,203.
CMC Markets analyst Michael Hewson said: "Yesterday's European market session was a fairly subdued affair, even if it was a positive one, with the FTSE 100 trading in one of its narrowest ranges this year.
"By and large many companies have been reporting decent numbers and have been able to pass on the increase in costs, to their customers, without a significant impact on their sales growth numbers, or their margins.
"While this is certainly encouraging there is no guarantee it can continue given that the over the next quarter costs will have increased further given the continued rise in raw materials and energy prices, and other supply chain disruptions. It is true that the build-up in savings levels by consumers over the pandemic, means that there is still an available buffer, but as the outlook darkens, that doesn't mean consumer will go out and spend it, as concerns over demand destruction grow.
"For now, that doesn't appear to be worrying US investors with the Dow posting a new record intraday high, and the S&P500 coming to within touching distance of doing the same thing.
"This US exuberance isn't translating into today's European open which looks set to be weaker one, after markets in Asia came under pressure, with Evergrande shares once again getting clobbered as trading restarts there, while concerns about rising covid cases as winter approaches is again taking its toll."
Evergrande shares tumbled after it emerged that it had failed to complete a key $2.6bn asset sale.
In UK corporate news, Barclays reported a record £6.9bn of profit for the first nine months of 2021 as the securities business performed strongly and the retail bank released bad debt provisions made earlier in the pandemic.
Pre-tax profit for the three months to the end of September rose to £1.96bn from £1.15bn a year earlier as revenue increased to £5.47bn from £5.2bn. For the first nine months of 2021 profit was £6.9bn compared with £2.4bn a year earlier.
Unilever reported higher-than-expected third quarter underlying sales growth, driven by higher prices and strong demand in the US, India, China and Turkey.
The consumer goods and food maker said underlying sales rose 2.5% for the three months to September 30, beating the 2.2% of analysts' forecasts.
Business information and analytics provider Relx reported underlying revenue growth of 6% in the first nine months of 2021, adding that it expected full-year underlying growth rates in revenue and adjusted operating profit, as well as constant currency growth in adjusted earnings per share, to be above historical trends.
The FTSE 100 company said underlying revenue growth in its risk division was at 10%, and within that, in business services, demand for fraud prevention and identity solutions was driving double digit growth.