London pre-open: Stocks seen lower after Moderna boss casts doubt over vaccines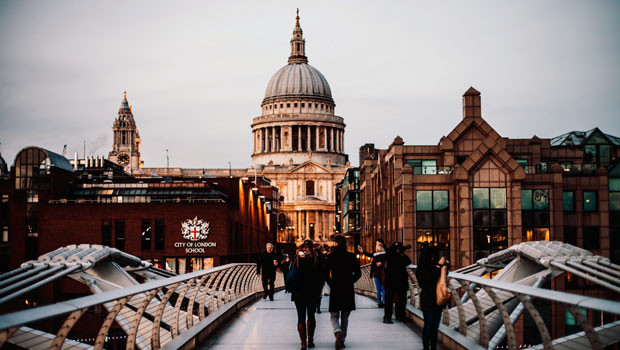 London stocks were set to slide at the open on Tuesday after the boss of Moderna cast doubt on the efficacy of vaccines on the Omicron variant.
The FTSE 100 was called to open 90 points lower at 7,020
CMC Markets analyst Michael Hewson said: "Concerns over the Omicron variant appear to be hitting sentiment in Europe more than in the US, which isn't altogether surprising when you consider that the continent is already struggling to get on top of a sharp rise in Delta cases, even without the problems of dealing with a new variant."
He pointed to comments from Moderna CEO Stephane Bancel to the Financial Times, in which he predicted that existing vaccines would struggle with the Omicron variant and warned it would take months for pharmaceutical companies to manufacture enough jabs at a sufficient scale to make a difference.
"His tone contrasts with the likes of Pfizer and BioNTech who suggested any new vaccine would be able to modified fairly quickly. His rather candid comments have also seen oil prices slide back sharply, as an increasingly jittery market react with concern to the prospects of further restrictions and lower demand.
"As a result of these rather frank comments, markets in Asia dropped sharply and the gains made yesterday in European trading look set to disappear as we look to a sharply lower open later this morning, while US futures have also rolled over."
In corporate news, budget airline easyJet reported a better-than-expected annual loss and said it expected capacity to return to pre-pandemic levels by the end of the current fiscal year.
The company posted a headline pre-tax loss of £1.13bn, compared with an £835m loss a year earlier and guidance of £1.14bn - 1.18bn. It also noted an increase in transfers and softer trading in the current quarter due to the outbreak of the new Omicron Covid variant.
Shaftesbury restored its progressive dividend policy as the company reported improving trends and a narrower annual loss. Pre-tax loss for the year to the end of September was £194.9m compared with £699.5m a year earlier as rental income fell to £105m from £114.4m.
Valuation deficits fell to £196.8m from £698.2m. Shaftesbury declared a final dividend of 4p a share after paying no dividend a year earlier. The company said the dividend would track growth in net property income and earnings over time.
The FTSE 250 group said footfall at its London properties was about 80% of 2019 levels during the week and back to pre-pandemic activity at weekends. Vacancies are returning to pre-pandemic levels.