London pre-open: Stocks seen lower after China data; oil prices spike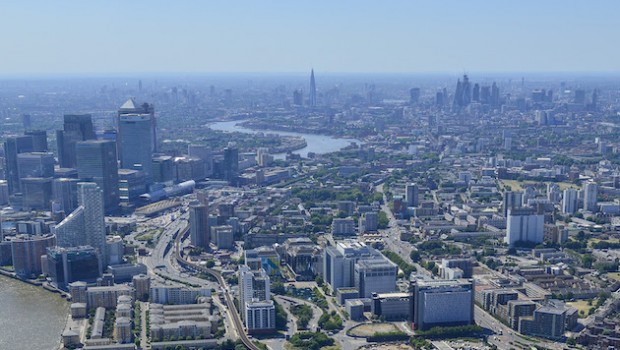 London stocks were set for a weaker open on Monday following the release of disappointing Chinese data, with oil prices on the rise after drone attacks on two Saudi Arabian processing facilities.
The FTSE 100 was called to open 27 points lower at 7,340.
Ipek Ozkardeskaya, senior market analyst at London Capital Group said: "Brent crude jumped 19%, as WTI crude surged 15% at the weekly opening bell, after a drone attack on Saudi Arabia's state oil company Aramco halved the country's production over the weekend.
"This has been the biggest one-time disruption in oil supply in the history, which has resulted in the largest single jump in prices in record."
Ozkardeskaya said the Saudi incident has increased tensions between the US and Iran as the US accused Iran of the drone strikes on Aramco.
"Regardless of who is responsible for these attacks, the US accusations on Iran can only wash away the hopes for improved diplomatic relations between the two countries following Bolton's departure last week. Hence, oil prices should settle higher than their pre-attack levels."
Investors will also be digesting data released earlier in China, which showed that industrial production growth slowed to 4.4% year-on-year in August from 4.8% the month before and versus expectations for a 5.2% increase.
Meanwhile, retail sales growth slowed to 7.5% in August from 7.6% the month before, missing expectations of 7.9% growth.
"Slower production and sales data in China kept the worries of a weaker global demand on the table, despite the short-term supply shortages in oil markets", said Ozkardeskaya.
In corporate news, Tullow Oil said its Joe-1 exploration well had successfully opened a new Upper Tertiary oil play in the Guyana basin.
The company said sampling data confirmed that Joe-1 encountered 14 metres of net oil pay in high-quality oil bearing sandstone reservoirs of Upper Tertiary age.Tullow and its partners would now evaluate data from the Joe-1 discovery alongside data from the Jethro-1 discovery announced last month and await the outcome of the Carapa well to determine the best follow-on exploration and appraisal programme, the company said in a statement.
International Public Partnerships (INPP) said it was raising £75m to pay down debts through a share issue.
The company said it would issue the new stock at 154p, a 5% premium to ex-dividend net asset value at June 30.
Direct Line said former Royal London deputy chief executive Tim Harris had been appointed as chief financial officer effective October 1, 2019.Before joining Royal London, Tim had been group CFO of Torus Insurance, Deputy group CFO and chief capital officer of Aviva and a Partner in the global capital markets practice of PricewaterhouseCoopers.
"Following recent investments the company is £143m drawn against its £400m corporate debt facility and it has also committed to invest a further £75m in the nearer term including the Rampion offshore transmission project," INPP said.
In addition, the company is confident that there is a strong pipeline of opportunities in the UK and overseas currently under consideration additional to the need to reduce the corporate debt facility."