London pre-open: Stocks seen higher on Brexit optimism; inflation in focus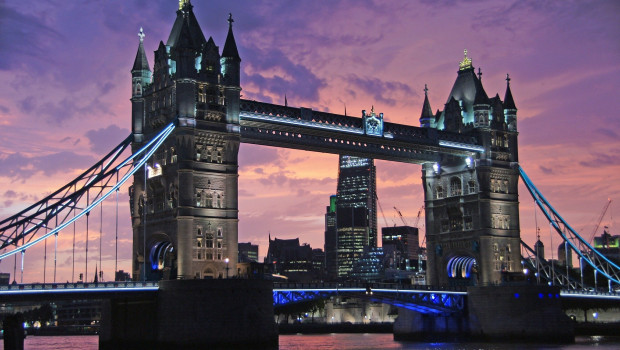 London stocks were set to rise at the open on Wednesday following a solid session on Wall Street, amid optimism about a Brexit deal.
The FTSE 100 was called to open 27 points higher at 6,540.
CMC Markets analyst Michael Hewson said: "The pound had a pretty good day yesterday as optimism grows that a UK/EU deal on trade could well be within reach after some positive comments from Irish PM Micheal Martin.
"While we've been here many times before, the prospect of an imminent deadline can help concentrate minds, and despite some push back over fear about getting carried away, the fact that there hasn't been aggressive counter briefing to the prospect of progress, suggests the talks are heading in the right direction. It also appears that politicians here, and in Europe, appear to be gearing up to set aside parliamentary time to scrutinise any deal in the days leading up to Christmas.
"US markets also had a good day on the back of similar optimism over a new US stimulus aid plan, with another record high for the Nasdaq, and this optimism is set to get carried over into today's European open."
Investors will also be digesting the latest data from the Office for National Statistics, which showed that UK inflation fell to 0.3% in November from 0.7% in October.
ONS deputy national statistician for Economic Statistics, Jonathan Athow, said: "With significant restrictions in place across the UK, inflation slowed, predominantly due to clothing and food prices. Also, after several months of buoyant growth, second-hand car prices fell back a little."
In corporate news, data and analytics company Ascential said it had made acquisitions in China and Brazil.
The firm bought Hangzhou Duozhun Data Technology (X Target) for an initial £11.9m, and up to £35m if targets are met over three years. X Target specialises in media trading execution.
Ascential has also agreed to acquire Intellibrand, based in Brazil, which provides eCommerce analytics solutions for brands across Latin America, for an undisclosed sum.
Petrofac increased its target for cost cuts as the oil field services company said it was trading in line with expectations in uncertain conditions.
The company said it intended to make $250m (£186m) of cost cuts in 2021 - up from an earlier target of at least $200m - to protect its business from lower revenues and margin pressure.