London pre-open: Stocks seen higher as investors eye inflation data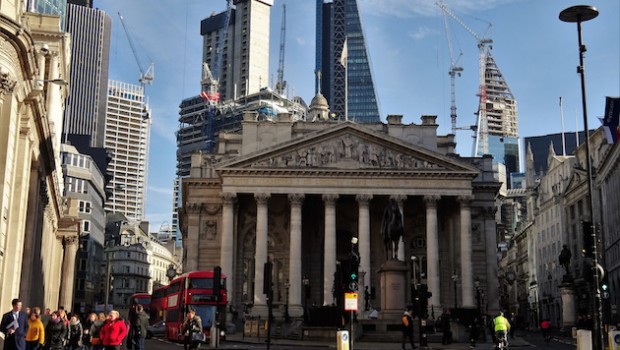 London stocks were set for a positive open on Wednesday, tracking gains on Wall Street as investors eye key UK inflation data, with Brexit very much in focus as Prime Minister Theresa May's deal looks increasingly unlikely to get through Parliament.
The FTSE 100 was called to open 20 points higher at 7,348.
The pound gained ground on Tuesday following reports that May was offering Parliament a chance to vote for a second Brexit referendum, although it later emerged that this was only if her deal was passed.
Her proposal was met with opposition from MPs both in favour and against Brexit, leading May to urge Labour leader Jeremy Corbyn to compromise and back her deal. However, Corbyn has already stated that his party will not support the deal.
The Prime Minister is now under pressure to abandon another vote and resign.
CMC Markets analyst David Madden said: "There was major excitement yesterday when there was speculation that Theresa May would announce a second referendum in relation to Brexit. Sterling jumped quickly on the chatter, and but after the Prime Minister made her speech, it became clear that a second referendum will only be offered if the withdrawal agreement is passed.
"Some MPs were quick to state they will won't vote for the withdrawal agreement, and the pound gave up the gains that were made, and questions remained about the popularity of the proposal. Even if the agreement was accepted, Mrs May didn't map out what the question would be in a second referendum."
On the data front, the retail price index, consumer price index and producer price index are all due at 0930 BST, along with public sector net borrowing figures.
In corporate news, Marks & Spencer's annual profit fell almost 10% as underlying revenue declined across the retail chain's food and clothing and home divisions.
Pre-tax profit before adjustments for the year to the end of March dropped 9.9% to £523.2m as revenue fell 3% to £10.38bn. M&S also announced terms of a rights issue to raise £601.3m gross.
Chief Executive Steve Rowe said the company's transformation had not been consistent and that trade was volatile with results likely to be better in the second half of the current financial year.
Adjusted pre-tax profits at energy provider SEE slumped 38% to £725.7m, reflecting a £284.9m adjusted operating loss previously forecast in Energy Portfolio Management.
The company added that Brexit worries and Labour's proposed renationalisation policy if it was elected had caused "significant" uncertainty.
SSE, which is one of the so-called 'Big Six' providers, said earlier in May it was cutting 444 jobs in its struggling retail business, blaming tough competition and government-imposed cap on energy prices.