London pre-open: Profit-taking set to continue amid downdraft on Wall Street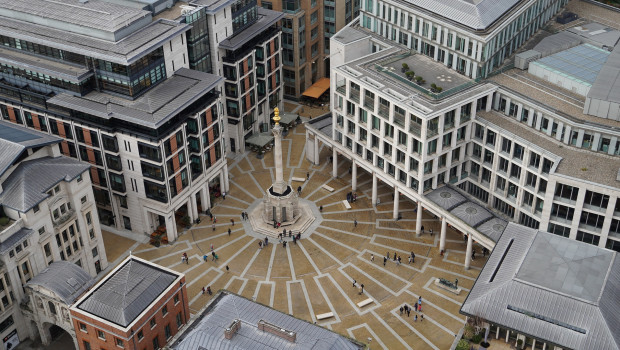 Stocks were set for a lower open tracking losses on Wall Street and as bracers positioned themselves ahead of the US central bank's policy meeting during the following week.
London's top-flight index was being called to start the session lower by 80 points at 7,505.
Overnight, the major US stock market indices all fell sharply even as US Treasury chief, Janet Yellen, sounded a positive note on the inflation outlook for the year ahead, indicating that it could fall sharply should the pandemic be brought under control.
Against that backdrop, the Dow Industrials, S&P 500 and Nasdaq Composite all gave back about 1%, alongside a five basis point drop in 10-year Treasury yields and a 7.3% jump in the CBoE's volatility index to 25.59.
Worth noting, after the close of markets, shares of US video-streaming giant Netflix tumbled 20% after the the company's subscriber growth numbers disappointed.
Yet at last count US pre-market equity futures were pointing to a relatively flat start to trading at the end of the week.
"Investors couldn't even blame a rise in yields with US treasuries finishing the day higher, thus pulling yields lower for the second day in succession," said Michael Hewson, chief market analyst at CMC Markets UK.
"The inability of US markets to hold onto yesterday's move higher is a worry and could well indicate the potential for further losses in the coming days."
On home shores, the latest economic news was very downbeat.
According to the Office for National Statistics, UK retail sales dropped 3.7% month-on-month, which was far worse than the 0.6% drop expected by economists. In annual terms, they were down by 0.9% instead of 3.2% higher as anticipated by the consensus.
Mirroring that drop in retail sales, consultancy GfK reported a big drop in consumer sentiment as concerns about the rising cost of living mounted.
GfK's Consumer Confidence Index fell four points in January, to -19, its lowest level since February 2021. GfK attributed the fall to expected rises in inflation, fuel and interest rates.
Joe Staton, Client Strategy Director at GfK, said: " Despite some good news about the easing of Covid restrictions, consumers are clearly bracing themselves for surging inflation, rising fuel bills and the prospect of interest rate rises."
Close Brothers Group performs well in 1H, Ninety One posts small gain in AuM
Close Brothers Group reported that the firm had "performed well" over the first half of its financial year with "good" loan book growth and "strong" margins in Banking. Growth momentum at Close Brothers Asset Management had continued, although trading income in Winterflood has moderated since the end of the 2021 financial year.
Investment company Ninety One on Friday said assets under management at December 31 had risen to £141.7bn compared with £128.6bn a year earlier. The figure was a slight rise on the £140bn recorded at the end of last September, Ninety One said in an extremely short trading update.
Promotional products business 4imprint Group said on Friday that full-year unaudited group revenues had shot up in 2021, pushing pre-tax profits towards the upper end of analysts' forecasts. 4imprint stated revenues for the 2021 financial year was approximately $787.0m, an increase of 41% year-on-year, as its total order count was roughly 90% of the figure seen in 2019, demonstrating "a strong recovery" in the business over the course of the year.