London pre-open: Geopolitics in focus at the start of the week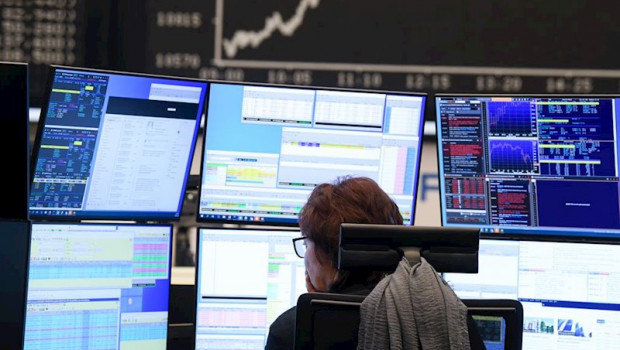 Geopolitics are in focus at the start of the week, whether it be the frictions between the West and Russia, domestic German politics or tensions between China and many of its trading partners.
"Ahead of a spate of UK data releases over the coming week and the ECB's latest policy meeting on Thursday, today represents something of a lull with no major release due," said analysts at Lloyds Bank.
"As a result, markets are likely to continue weighing up concerns about the varying speeds with which the vaccine rollout is taking place across some countries, and of a third wave of Covid-19 cases, against hopes of a strong economic recovery."
As of 0700 BST, futures tracking the FTSE 100 were rising 1.5 points to 6,976.5.
At the weekend, Washington warned Moscow of "consequences" if political activist Alexei Navalni died in prison. Nevertheless, on Sunday, Russia's ambassador to the UK told the BBC that would not be allowed to happen.
There were also hopes that a proposed US-Russia summit might be able to lower recent heightened tensions, especially vis-a-vis Ukraine.
Across the Channel, German politics were drawing a fair bit of attention, with the Green party set to announce who their candidate to Chancellor in the autumn elections would be.
Current opinion polls indicated that the Green party's candidate had a decent chance of becoming the next German leader, UniCredit chief economist Erik Nielsen pointed out.
New US regulations meanwhile meant that American firms would need government permission to use Chinese IT equipment and services, analysts at Rabobank pointed out.
The potential supply-side shortages that might result could affect as many as 4.5m companies worldwide and would come on top of the global shortfall in semiconductor output which had already hit the auto industry, they said.
As an aside, the Netherlands' De Volkskrant reported that Chinese telecoms outfit Huawei had free access to KPN's mobile network in the past and could therefore eavesdrop on all conversations - government's included.
In terms of broker recommendation that might move shares in early trading, Berenberg reiterated its 'buy' recommendation and 10,000.0p target price on London Stock Exchange Group.
The same German broker trimmed its target on Tesco shares from 286.0p to 280.0p, but also remained at 'buy'.
On the economic side of things, Rightmove reported that UK house prices jumped at a month-on-month pace of 2.1% in March to reach £327,797 - a new all-time high.
However, no major economic releases were scheduled for Monday in the UK or US.
Euro area current account figures for February are due out at 0900 BST, followed by a reading on March construction output in the bloc at 1000 BST.
Melrose Industries has agreed to sell its Nortek Air Management business to Chicago-based Madison Industries, it announced on Monday, for £2.62bn in cash. The FTSE 100 company said it would use part of the proceeds to reduce debt and contribute around £100m to the GKN UK defined benefit pension schemes, which would mean that the funding deficit would be reduced to £200m. A portion of the net proceeds would also be returned to shareholders.
LondonMetric said 98% of March quarterly and monthly rents have been collected with a further 0.8% expected soon. Rent collection is high across all sectors with distribution at 99%, long income at 98%, offices at 99% and retail parks at 95%. For the year to March 2021, LondonMetric has demanded £114.1 million rent, of which 98.1% has been collected or is being collected, 1.1% was subject to asset management initiatives, 0.4% was forgiven and 0.4% remains unpaid.
ThreeArc Mining's initial Ore Reserve estimate for the Tomtor niobium and rare-earth metals project in the northwestern Russian province of Yakutia has confirmed it as one of the top-three rare-earths projects in the world. FTSE 100 listed Polymetal owns a 9.1% stake in ThreeArc. The open pit mine envisaged is expected to provide enough ore for more than 67 years of processing at the Krasnokamensk Hydrometallurgical Facility which is to be built near the town of Krasnokamensk. A bankable feasibility study was already in progress.