London pre-open: FTSE 100 futures pointing higher after lower-than-expected March CPI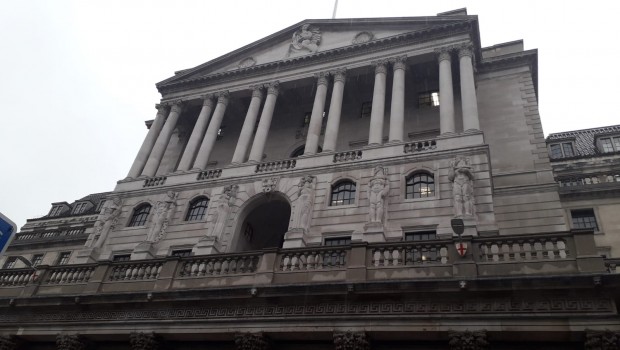 Futures are pointing higher despite a 9% drop in shares of US media giant Netflix in after-hours trading in New York.
Helping to boost sentiment a bit was a slightly lower-than-expected CPI print in the UK.
"Pandemic concerns have provided markets with an excuse to book some of the last week's profits. Rich valuations, notably in the US, mean that even as corporate America rolls out the juicy earnings as expected, investors will be asking themselves, "what's next?" That is a valid point when one ponders the implications of the Biden administrations taxation plans," Oanda Senior Market Analyst for Asia Pacific, Jefrrey Halley, told clients.
"It does, however, look like noise and not a structural turn in sentiment. That will require our good friend, the US 10-year yield, to move quite a bit higher from here and for the US yield curve to steepen. I believe we have not heard the last of that story. Rather than seconding guess it, a wiser strategy is to wait for it to unfold."
As of 0715 BST, futures tracking the FSTE 100 were adding 15.5 points to 6,834.5. In parallel, those linked to the S&P 500 were down by 28.32 points at 4,134.94.
The year-on-year rate of increase in headline consumer prices in the UK accelerated from 0.4% in February to 0.7% for March, undershooting the consensus estimate of 0.8%.
Core CPI however did hit the consensus projection for a rise of 1.1%, which was up from 0.9% in the month before.
Commenting on Wednesdays CPI release, Samuel Tombs, chief UK economist at Pantheon Macroeconomics, predicted that CPI would rise past the Bank of England's 2.0% target "only briefly", arguing that rate-setters shouldn't flinch and anticipating little pressure to raise rates before 2023.
Worth noting, Reuters published the contents of the US Federal Reserve chairman's written response, dated 8 April, to a US Senator.
In that missive, Jerome Powell said the Fed does "not seek inflation that substantially exceeds 2 percent, nor do we seek inflation above 2 percent for a prolonged period."
No major economic reports are scheduled for release in the UK or US on Wednesday.
Overnight, Netflix posted lower-than-expected earnings per share and revenues for its first quarter. Critically, it also reported just 3.98m new subscriber adds (consensus: 6.0m) and guided towards just 1.0m adds for the second quarter (consensus: 4.4m).
Miner BHP confident
BHP said it was ready to finish the year strongly as the miner reported record production at its Western Australia iron ore business in the first nine months. The company left annual production guidance for iron ore and petroleum unchanged but reduced guidance for metallurgical coal and energy coal, partly due to wet weather.
Hikma Pharmaceuticals has resumed the launch of its generic version of GlaxoSmithKline's 'Advair Diskus' in the United States, it announced on Wednesday, following Fod and Drug Administration (FDA) approval of an amendment to its Abbreviated New Drug Application in January. The FTSE 100 pharmaceuticals maker said the amendment reflected enhanced packaging controls to meet new industry standards adopted since its initial submission. It said it would immediately resume launch activities of its generic product.
Distribution specialist Bunzl reported a rise in first quarter revenue driven by demand for Covid-related products, but warned of a slight slowdown in the second half as it maintained full year guidance. The company said group revenue in the first quarter was up 5.4% at actual exchange rates, with acquisitions contributing revenue growth of 4.3%. Bunzl expected "robust" revenue growth in 2021 after excluding larger Covid-19 related orders which contributed approximately £550m last year.