London pre-open: FTSE to continue treading water ahead of jobs data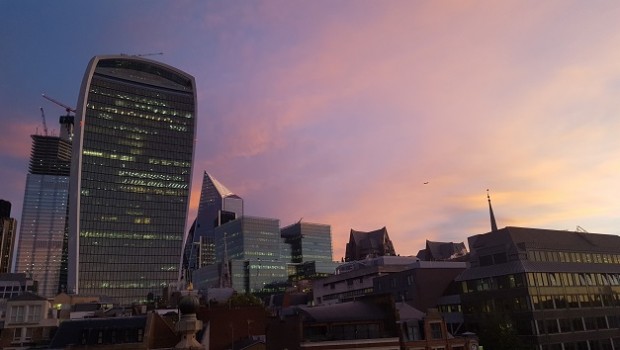 Little movement is expected from London stocks on Tuesday morning ahead of jobs data, the reopening of Wall Street after the long weekend and after results from HSBC disappointed.
The FTSE 100 index was seen dipping around two points, according to City traders, having retreated slightly the previous session to 7,219.47.
Sterling was down 0.1% against the dollar to 1.2908, giving up some of its gains from the previous day, while flat versus the euro at 1.1421.
The City remains focused on US-China trade talks, where the momentum built up in Beijing last week is hoped will continue in Washington on Tuesday, with follow-up sessions at a higher level later in the week, the White House said overnight.
Optimism about progress on a trade agreement between the US and China was being tempered by anxiety about a potential new trade spat between the US and European Union.
"Europe and particularly Germany are already experiencing a slowdown in growth momentum," said Jasper Lawler at London Capital Group. "Serious trade issues concerning vehicles, predominantly made in Germany, could easily be the straw that breaks the camel's back. Concerns over the health of the eurozone and German economy will remain in focus today as investors look towards ZEW economic sentiment data. Sentient unexpectedly rose last month, despite the challenging outlook. Another increase in sentiment could help propel the euro comfortably back over $1.13."
Brexit also firmly remains on investors minds, with confirmation expected from Honda on Tuesday that it will close its factory in Swindon, Wiltshire, in 2022, with loss of 3,500 jobs. This follows the decision from Nissan to pull production of its new model from the UK.
UK labour market data is due out at 0930 GMT, with economists forecasting the unemployment rate to have held at 4.0% in December, even as growth in both base and headline average weekly earnings accelerated.
The rate of growth in core average earnings is seen picking-up from a quarterly annualised pace of 3.3% for November to 3.4% in December.
In company news, HSBC, the FTSE 100's largest company by market value, posted a 1.0% drop in adjusted net profits for the fourth quarter to reach $3.39bn, falling well short of a consensus estimate for $4.4bn. That was despite a 5.0% rise in adjusted revenues to $12.56bn.
Mining giant BHP reported an 8% fall in first-half profits on the back of lower copper earnings and production disruption. Underlying profit from continuing operations fell to $4.03bn from $4.40bn, missing estimates of $4.209bn. However the dividend was maintained at 55 cents a share, two cents higher than forecasts.
InterContinental Hotels reported 19% growth in earnings for 2018 as it grew its estate by the fastest rate in a decade. Through its many hotel brands, ranging from Holiday Inn, Crowne Plaza and Kimpton to newer chains Avid, Vocoders and Regent resorts, the FTSE 100 group grew revenue 6% on an adjusted basis to $1.8bn, adjusted operating profits 6% to $805m and adjusted earnings per share to 290.5 cents.